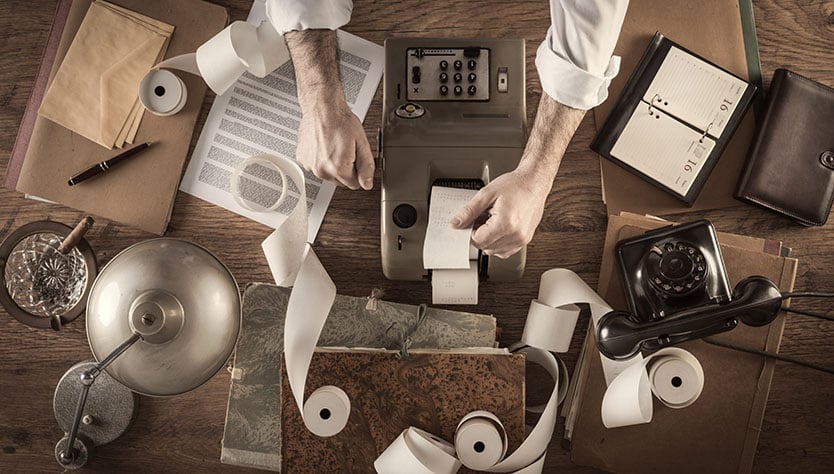 I have been blessed to have the opportunity to travel the world for the last several years speaking with talent advisors and business leaders about improving talent strategies, leadership development programs and their own careers.
In conversations with leaders in both small and large companies who work in a variety of industries, one common challenge is voiced to me again and again: Recruiting and hiring talent in a world where the candidates are in the driver's seat, and companies are facing increasing challenges finding workers with the skills and experience needed to fill their open positions.
To add insult to injury, many talent advisors and talent acquisition leaders are struggling to meet these challenges due to anemic recruiting budgets that haven't recovered from the rampant cost-cutting measures of a few years ago.
But doing nothing is not an option. Do you want to be a strategic business partner? If so, this is exactly the type of situation where you must step up to the plate and deliver.
If there's a legitimate need for additional spending to bring the recruiting function to peak performance – which may involve hiring additional recruiters, investing in new technology, or implementing innovative recruiting practices – the business case must be made to get the funds approved.
To get the attention of your organization's leadership, you need to show them where to find opportunities to positively impact the business.
Here are three opportunities to justify increased investment:
Talent shortages impact the ability to deliver upon business objectives.
According to the 2015 Talent Shortage Survey, conducted by ManpowerGroup, 54 percent of the global employers surveyed indicated talent shortages are impacting their ability to serve client needs, and 42 percent responded that their competitiveness and productivity have been reduced as a result.
Customer satisfaction, competitiveness and productivity are key business drivers that executives must focus on. To gain approval for additional recruiting spend, demonstrate how these challenges will be addressed through improving the skills and effectiveness of the recruiting teams, tapping into different labor pools, and/or implementing additional recruitment channels and methods.
Unfilled positions cost the company money and missed opportunities.
The costs associated with extended vacancies are numerous and can include turnover, reduced productivity, lowered employee morale and overtime costs necessary for coverage, among other things.
CareerBuilder recently released the results of a CEO survey, in which 1 in 6 CEOs indicated their company loses $25,000 or more per open position due to long-term, unfilled positions. In this same survey, 68 percent of CEOs believe their company has not been able to reach its full potential due to inability to find and hire qualified candidates.
Spend the time to gather the data necessary to show how much open positions are costing your company. If your numbers are similar to those indicated in the survey above, reducing the number of long-term, unfilled positions by just a handful could result in enough available dollars to have a strong positive impact on your recruiting budget.
Your CEO is concerned about the challenges of finding the right talent.
What keeps your CEO up at night? According to PwC's 17th Annual Global CEO Survey: The Talent Challenge, one of the biggest things CEOs worry about is uncertainty about being able to attract and recruit the talent their companies will need in an increasing challenging environment in the future.
Business leaders and executives are tasked with thinking strategically about the business. This typically involves anticipating business challenges and opportunities, and putting plans in place to either effectively avoid them or take advantage of them. Strong talent advisors who: 1) proactively identify the challenges facing the organization in regard to future talent needs, and 2) propose well-thought-out and researched solutions will likely face little resistance to requests for funding and investment.
Building and maintaining an effective recruiting function in the new world of work is, and will be, a challenge. But, it's doable. Do the work up front to identify problems, quantify costs, and propose meaningful solutions. The ability of your organization to grow and compete for business in the future depends upon you!
These articles may also interest you:
5 golden rules to reduce time to hire
Clever ways to save time and money in the distribution of your job adverts
KPIs part 2: Quality, not quantity
Smart ways to optimise your recruitment process
HR technology for busy professionals (and cost optimisers)
3 winning recruitment strategies in the age of talent
Saving time and money: Making HR statistics fun
HR Glossary: Return on Training Investment (Training ROI)
Why you're losing the talent retention war (and how to solve it)
How to minimise the risk of making a bad hiring decision
How to convince your boss to invest in HR technology
Candidate sourcing & screening: how to save time and money
Source: http://thehiringsite.careerbuilder.com/
Image: © Stokkete - Shutterstock.com