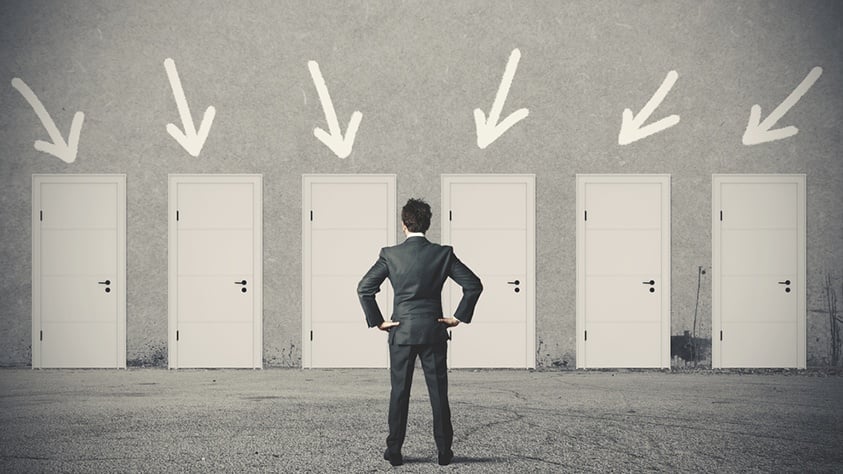 One in ten staff changes involve a bad hiring decision – according to a survey from Robert Half. The effects of such bad decisions on the company at large can often be serious: loss of productivity and quality, negative effects on the team's working morale and, not insignificantly, additional costs in recruitment. The effects should not be underestimated, particularly where the member of staff concerned has a key role that is not so easy to replace.
But how can recruiters minimise the risk of recruiting the wrong person? Due to the shortage of qualified skilled workers and strong competition for the best employees, recruitment is becoming more of a challenge – even for the best recruiters among us. We show you how can win the 'war for talent', and how a professional applicant tracking system (ATS) can help you find the right employee at any given time.
Present your employer brand honestly and with the applicant in mind
Effective recruitment begins with employer branding. A professional career website provides an ideal opportunity for this, as a place to clearly present your company's history and values. Important: avoid glossy presentations - be authentic. This increases the probability of generating greater interest right from the start, from people who are both suitable applicants for your company and for the jobs you are offering. And who are ultimately also suited to your company culture.
Describe the vacancy in as much detail as possible
Regard your job posting as an advertisement: it should grab people's interest - and address the right target group of course. Give candidates the biggest possible insight – with as many details as possible about the position, working environment, your company, etc. This ensures that anyone interested in the job can get a good idea of what to expect by reading the job advert. It also improves the fit(quality) of incoming applications.
Make your recruitment work flow an agile process
Changing market conditions, shortages of available resources, short-term budget changes, … all good reasons to review fixed plans and accepted processes now and again (à la "but we've always done it this way") - and adapt to unexpected external changes. Only then can you remain competitive in the long run. Make use of the latest technology (e.g. a professional applicant tracking system) to achieve cost optimisation and be able to quickly react to new market conditions at anytime.
Improve teamwork
Collaboration between departments can be worth its weight in gold in recruitment. Therefore involve managers, superiors and the department that has the vacancy in all your recruitment workflow. That way you reduce the risk of making a wrong decision. Many applicant tracking systems provide useful functions for internal communication: your recruiters can then forward the most promising candidate profiles to the departments concerned, with a simple email link – in just a few seconds and direct from your HR software.
Use your talent pool and turn applicants into fans
An applicant that you reject today could be the perfect candidate for a new vacancy in the future. So offer candidates the opportunity of registering in your company talent pool to receive details of future vacancies. Use your applicant tracking system to recontact promising "fans" in your talent pool, with just a few clicks and using standard templates.
Would you like to know more about the advantages of professional applicant tracking software ? Our experts will be pleased to advise you!
Image: © alphaspirit - Shutterstock.com