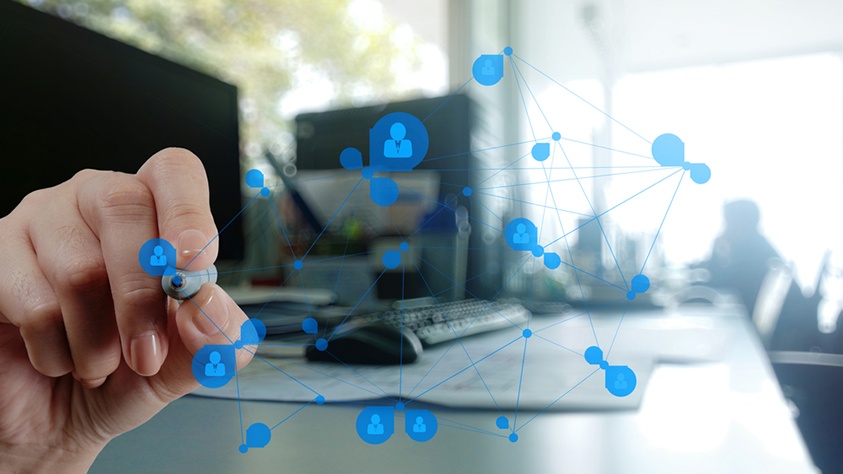 When it comes to job applications, is a larger number better? Or is less… more? With regard to the clever distribution of job adverts, there is no one correct answer. In the absence of a professional distribution solution, two "distribution types" often prevail: The first is a cost-saving strategy of posting a job ad on only one or two job boards; whilst other companies choose to post their vacancies on all available job platforms to achieve maximum exposure. But which approach is actually the right one? Or, is the optimal solution perhaps somewhere in the middle?
Our article explains how, with a simple distribution strategy and professional software, you can achieve the perfect mix - optimising the use of your budget while also saving valuable time.
Which platform is right for my vacancy?
Maximum coverage for your openings, in an age characterised by a "war for talent", continues to take top billing with HR professionals. However, budgets are often limited, and posting a job ad through all available channels is often not feasible. Thankfully, data shows that beyond the budget issue, a "Post & Pray" approach is seldom the best one. This is because not all jobs boards are the perfect platform for every vacancy.
Choosing where to advertise takes a little bit of Art, and a lot of Science.
Art: Think about the main target group for your vacancy. What does your ideal applicant look like and on which jobsite are they likely to be found? Without investing in a tool, you can begin by talking to staff working in similar positions at your organisation to get some ideas and recommendations.
Science: For a more scientific approach you should be testing various job boards: an applicant tracking system (ATS) will help in analysing the best performing platform for any particular vacancy. This will allow you to maximise the effectiveness of your budget in the long run. Tools like Broadbean, a CareerBuilder Company, can greatly simplify this testing process – and save you a bundle in media spend each year.
Getting your job to the right Media Mix doesn't require an Ad Agency.
A professional job distribution system, such as the one from Broadbean, makes it easy to distribute your job advert through more than 6,000 channels and social media platforms – with just a simple click.
Thanks to the various reporting functions, you can also keep an eye on key figures such as the number of people exposed to your ad, views or applications received. This way you can continually improve your distribution workflow and how your budget is used.
In addition, you not only save time - allowing you to concentrate on important strategic issues - but also remain flexible at all times. The Broadbean tool means you can react quickly to current job market trends and be agile by adapting your posting strategy. This way you can maximise your chances of finding the best candidates in the long run.
Thankfully, clever job distribution technology from Broadbean is just one element of Talentstream Recruit - the UK's fastest growing web-based all-in-one recruitment solution.
Interested?
Contact one of our experts today to find out more about Broadbean and Talentstream Recruit.
The following articles may also interest you:
9 things to consider when choosing an Applicant Tracking System
Candidate sourcing & screening: how to save time and money
6 benefits you can expect from an efficient ATS
Saving time and money: Making HR statistics fun
HR technology for busy professionals (and cost optimisers)
Image: © everything possible - shutterstock.com