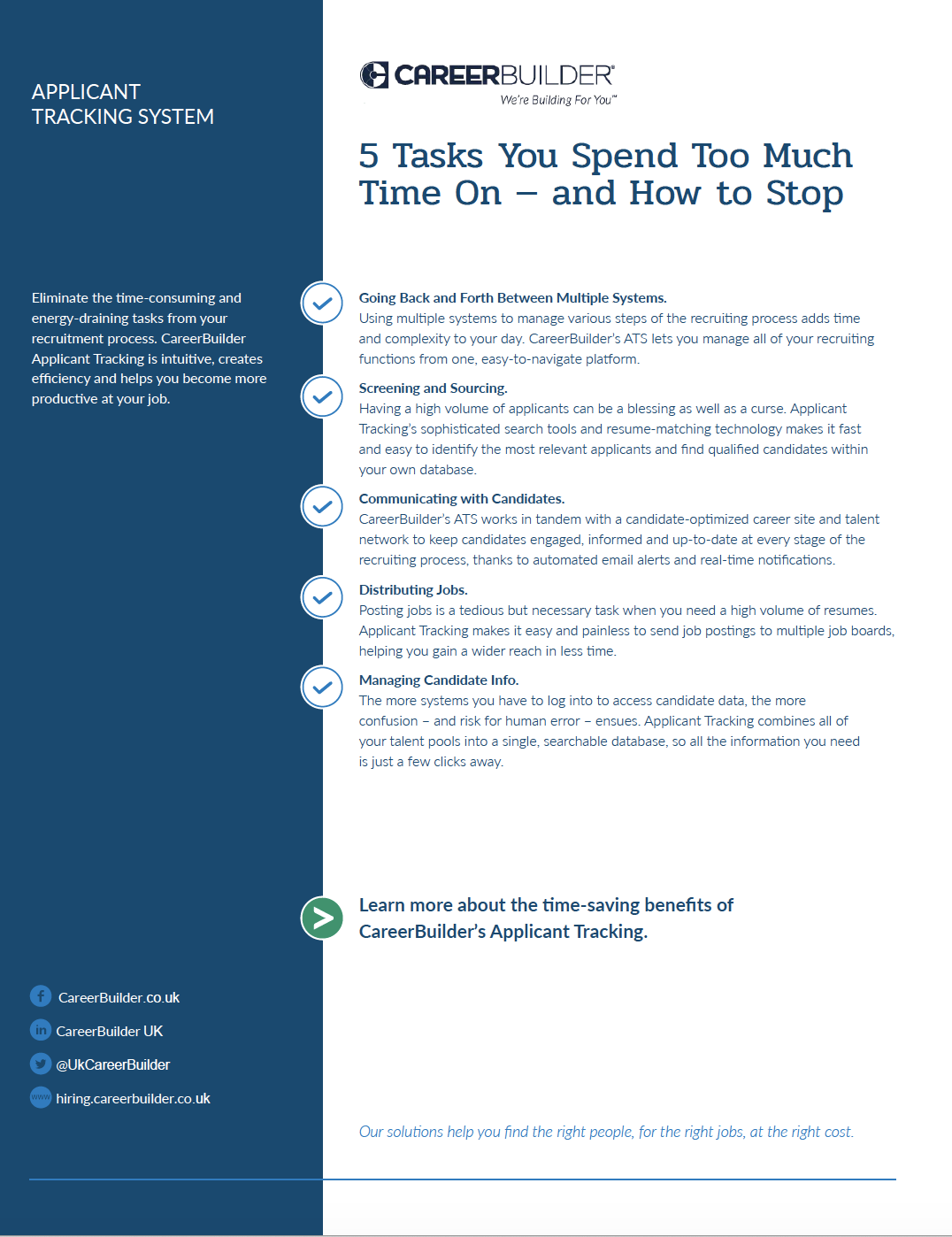 Love your job but hate doing the tedious administrative work that comes with it? Maybe you don't need to.
Check out "5 Tasks You Spend Too Much Time On – and How to Stop."
Click the blue button above to download the one-sheet now!
This quick, one-page guide shows how CareerBuilder's applicant tracking system helps you cut down on the HR tasks that add time and complexity to your day, shorten the hiring process and make you more efficient at your job. If you're ready to expedite your recruiting process with high-powered HR software, learn more about our ATS offering.