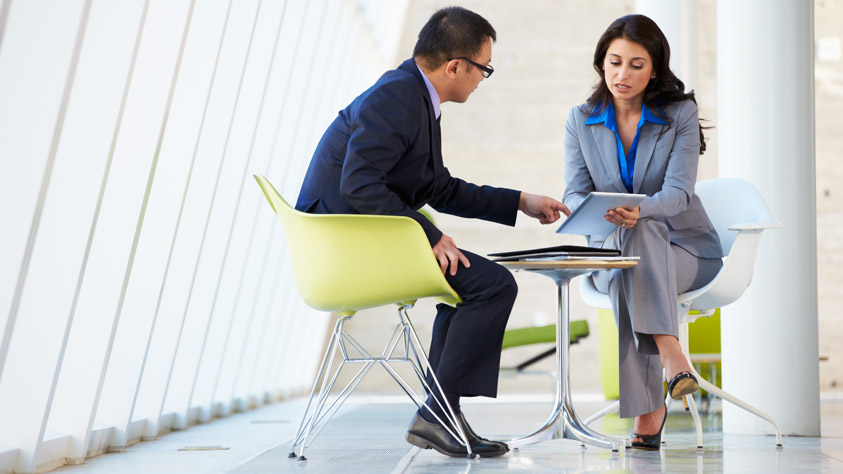 As a recruiter you know exactly what challenges you face on a daily basis – valuable knowledge that you can cleverly use. For example, when you wish to make your proposal for process improvements a little more palatable for your boss. We have three simple tricks for successfully selling that brilliant idea for investment in HR technology.
Good preparation is half the battle
Are you convinced that high-performance HR software will make daily routine significantly easier for you and, at the same time, could also create a distinctly more attractive application process for candidates ? Would you like to see a more flexible, cost efficient and modern recruitment process and have even already considered a specific software vendor? Find out about the various products on offer and make a checklist of features that each system offers. Is a free demonstration of the software solution being offered? Make sure you take advantage of this!
Get feedback from colleagues
Speak to your recruitment colleagues about your ideas for investment in HR technology. This enables you to not only practice your presentation skills in advance, but also test whether you are able to professionally sell the idea and answer possible questions. Use this experience to improve the justification for your idea, so that you appear competent and confident in front of the boss. Collect positive feedback from you colleagues as well - ideally in writing – so that you can then present it to your boss as "icing on the cake" . Once your boss realises that the whole team is behind you, it may be much easier to get his or her buy-in.
Use figures to convince
How long do you and your colleagues normally need to fill a vacancy? How many applications do you have to vet each day? And at which stages of the process do you often lose valuable time? When you arrange a meeting with your boss to present your ideas for improvement, have specific figures such as these at your fingertips. At the same time, show how a professional applicant tracking system (ATS) can help you to improve these key indicators and how much time and money you can actually save. Stress that this success will not only have a positive effect on your team, but also on your boss's position and, last but not least, on the company's overall result.
Other articles that may interest you:
HR Software in the Cloud: flexible, cost-efficient and cutting-edge
6 benefits you can expect from an efficient ATS
Is your application process candidate proof?
Applicant Tracking Systems: 9 things to bear in mind when choosing an ATS
HR and Company Strategy on the Same Wavelength
Would you like to know more about CareerBuilder's professional HR solution? Our experts will show you how Talentstream Recruit can support your company, in a free demonstration! - You could even register your boss.
I

mage: © Monkey Business Images - shutterstock.com