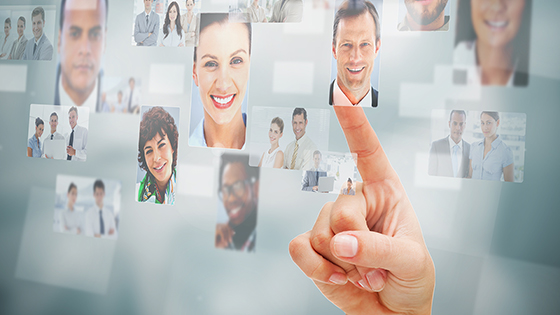 Is your recruitment process efficient? Does your strategy deliver the desired results? And you using your budget in the right places? We show you why it's worthwhile analysing the success of your recruitment activities, which are the most common aspects that need to be improved and how an applicant tracking system (ATS) can help with this.
Your Job Posting in a Google Search
Check how often your job posting appears in an organic search. If this figure is below the industry average, this may indicate that the wording of your advertisement is not sufficiently appealing or, because of missing or unsuitable keywords, has not been not optimised for search engines.
Views and Clicks
Use your ATS to find out how often a job vacancy has been clicked and viewed by job seekers. If this figure is comparatively low, this may be due to both the job title or job description. You may also need to improve the marketing of your employer brand. A low number of views is often due to the fact the a company is not very well-known or has low employer brand recognition among job seekers.
Conversion Rate
Whether candidates decide to apply for a job they have seen advertised is significantly influenced by the employer brand and how the advertisement is written. And note: a job advertisement is not the same as a job description. The latter should certainly be a part of the job advertisement, but the main aim should be to sell your company and the job. The job ad should therefore read like a (real) advertisement.
Completed Applications
The decision to apply for a job and then to actually send an application are two completely different ball games. Technical problems, or tedious and too complicated application processes, can lead too candidates aborting the application process at an early stage. This is why it is important for you to use an ATS, to find out whether and why applicants do not complete the application process – and then to use this information to improve your procedures. This is the only way to make use of every opportunity to find the best applicant for your vacancy.
Competitor Analysis
Your ATS can help you to optimise your recruitment process in line with it, so that in the long-term you stand out from others in the industry and secure the best candidates for your company. Irrespective of what calculations or figures you use – at the end of the day, the important thing is to understand how to make your mark against the best in the industry. Particularly in view of the current shortage of qualified personnel, a talent pool could be very important. Don't leave any candidates out in the cold - any one of them could be your future employee. And employees are your most important resource.
Are you seeking to optimise your recruitment process? Find out more about solutions from CareerBuilder here and talk to our experts today.
Image: © wavebreakmedia - shutterstock.com