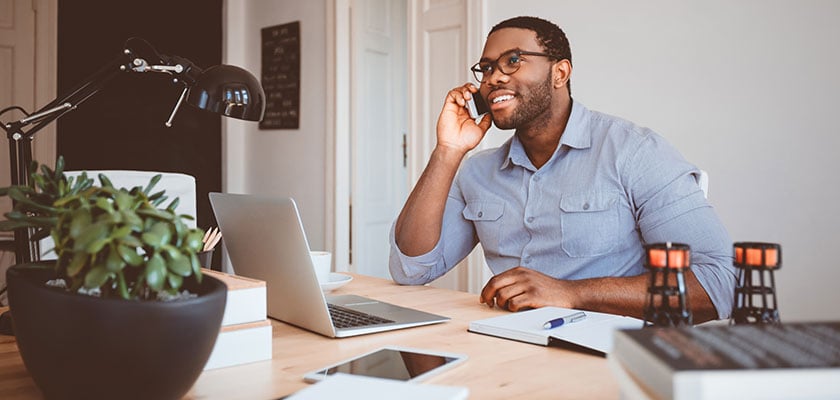 In the current global crisis, the government is announcing measures to stem the epidemic of Coronavirus (Covid-19). Many companies are impacted by those measures and it would be tempting to put everything on standby, recruitment included. However, life will resume its course sooner or later and you will then need talents…
This is why HR must be creative to ensure that everything goes smoothly, while initiating major changes in the recruitment process. Whether you recruit as usual or suddenly have a strong need for temporary collaborators to respond to the demand generated by the situation, here is how you can adapt.
Video tools for interviews and meetings
Many companies use platforms like Zoom, Skype, Microsoft Teams or WhatsApp to operate conference calls on a daily basis. Now that travel is limited to what is strictly necessary, candidates and recruiters are heavily using those tools, especially if they are in areas strongly impacted by the virus.
Remote work
Working from home may become standard practice for companies to prevent the spread of the virus in offices. Managers, recruiters, employees and even candidates must use collaborative work platforms. There are several solutions to continue sharing files and communicating effectively even remotely: SharePoint, Google Docs, Microsoft Teams, Slack, Dropbox ... These tools allow you to make changes and give live feedback, as in face-to-face meetings.
Distance recruitment
With video tools, calls and remote work, recruitment may seem to be less and less human and personal but we have tools to overcome the issue.
One of the solutions to avoid this is to promote and extend your referral program, while drawing on the talent network and the pool of candidates you have. These are generally former employees, friends or family members of your existing employees, and candidates who may not have corresponded entirely before, but who have potential. Encourage your employees to talk about their experience at home on social networks and contact former candidates by email or phone to optimize your remote recruitment process.
Find out more about our SocialReferral solution.
If you are looking at a proactive approach, our 3D virtual recruitment platform provides a safe environment for recruitment, allowing recruiters to source and interview candidates remotely. VCD is an innovative recruitment software solution, for recruiters to organise their own company branded ONLINE event and get connected with relevant job seekers through our matching technology, schedule video interviews, connect and engage live with relevant profiles.
Find out more about our Virtual Career Days solution.
We Source & Screen, we act as an extension to a company's recruitment team so as well as promoting brand we can tailor our recruitment solution to help in cases where workforce is limited. Manage all applications and hand hold candidates through the recruitment process. This solution dramatically reduces cost per hire – for a flat fee you can make as many hires as you want in the 30 – 60 days campaign.
Find out more about our Source & Screen solution.
Support your employees
If your employees are now working from home, make sure you provide them with the right tools for them to be able to do so. Organise regular catch ups and listen to them, communicate about what the company is doing to support their objectives and be transparent on what the current crisis implies for your organisation.
If you don't have a choice and your employees absolutely must come to the workplace, help them fight the epidemic by providing them with disinfectant wipes and hydroalcoholic gel and by improving hygiene and distancing measures in your offices.