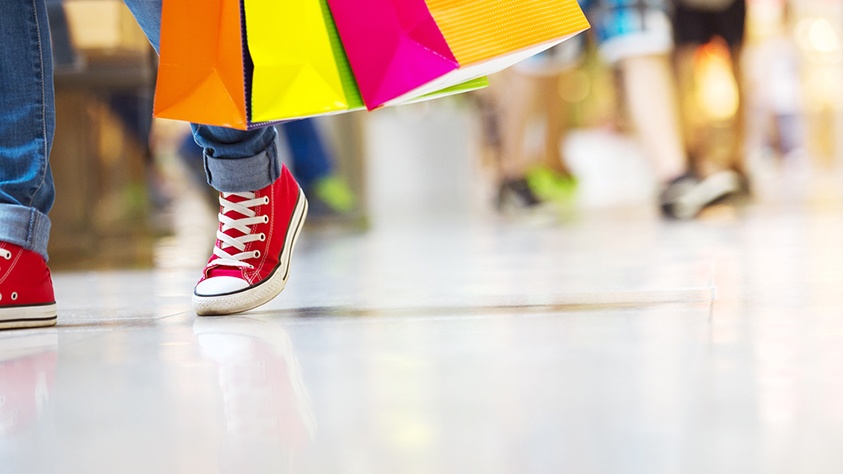 Successful companies recognise the business benefits of providing stellar customer service. Not only does it generate referrals from satisfied customers and bolster customer loyalty, but it also differentiates them from their competitors.
Likewise, providing a good candidate experience tends to generate similar benefits for employers. According to the 2012 Candidate Behavior Study, the way people search for jobs today is very similar to how they make purchasing decisions. For example, candidates comparison shop, consulting multiple sources (13 on average, according to the Candidate Behavior Study 2015) to help them evaluate their options and ultimately decide where to apply. As a result of having this consumer mentality, candidates expect companies to give them the same attention they give their customers: making the effort to win their business and turn them into brand loyalists.
For these reasons, companies like Amazon.com, Apple, Southwest, UPS and Google – all among the 2012 Customer Service Hall of Fame winners – provide the perfect model for employers who want to enhance their candidate experience and, in effect, their ability to recruit top talent. More companies are beginning to understand the positive business impact of providing a good candidate experience. The following are some ways with which employers can apply the principles of good customer service to do just that.
6 customer service rules to recruit by – and better your business:
1. Make It Easy for Customers to Purchase: There's a reason why Amazon created its "one-stop shopping" experience to make it as easy and as fast as possible for customers to complete a purchase. They know that the more steps customers must go through to make a purchase, the more likely they are to abandon their shopping cart. Job applicants are the same way: studies show that 30 percent of candidates who try to apply for jobs don't complete the application process – simply because the application process is too much of a hassle. While it's important to gain information from candidates and screen out unqualified ones – employers should do everything they can to streamline the process for job applicants, in order to eliminate applicant drop-off (and risk losing out on qualified candidates).
2. Enable Customers to "Try Before You Buy": Another thing companies like Amazon do right is minimize buyers remorse by giving customers as much information as possible through product demonstration videos and on-site customer reviews. Employers can follow suit by providing content on their career sites and social media pages that help candidates "try before they apply". Day-in-the-life videos or employee testimonials, for example, are a great way to give job candidates a peek into the culture of the company, hear first-hand from would-be colleagues about the work environment and understand more about the day-to-day responsibilities of various jobs. (Six Flags and Chipotle are two such companies using video to enhance their recruiting efforts.)
3. Provide Timely Status Updates: Consider the experience when you order something from an online retailer like Amazon: You immediately get a confirmation email telling you that your order has been processed, followed later by a notification that your package has been shipped, along with directions to track your package. Employers would be well-advised to adopt a similar practice, as job candidates today expect this same type of exchange after submitting an online application. Employers can take advantage of new technology that enables them to send automatic, personalized emails to let candidates know their applications have been received, along with information as to next steps in the application process. Candidates will appreciate knowing their resumes did not fall into some "black hole" – and this appreciation will likely be reflected in the bottom line. Research shows that 60 percent of job candidates are less likely to buy from a company that did not respond to their job application.
4. Make Them Subscribers: Many online retailers offer customers the option to subscribe to an email list to learn about upcoming sales or promotions. Employers can apply the same mentality for candidates whom they want to keep in their talent network by enabling them to sign up for job alerts – via email, mobile or both – so you can notify them of future openings with your company, as well as any job fairs you might be holding or exciting company news.
5. Solicit – and Listen To – Customer Feedback: The same way companies send out follow-up emails asking for feedback on a recent purchasing experience, employers can gain insight into the candidate experience they provide by surveying job applicants. The caveat here is that job candidates may hesitate to offer criticism (for fear that it may hurt their chances for future consideration); therefore, it's recommended that employers utilize a third-party source to survey applicants and provide objective feedback they can later use to enhance their applicant experience.
6. Mind the Mobile Experience: Just as mobile devices have become a popular means for consumers to browse products, compare prices and read product reviews, they are also becoming a powerful job search tool as well. According to comScore research, 86 percent of job seekers use their mobile phone to assist in their job search. And with mobile phone usage set to surpass desktop usage as a means to get online, it is imperative that companies consider the candidate experience – via mobile device. This can be as simple as creating a mobile-friendly career site that enables candidates to quickly and easily search for opportunities or sign up for mobile alerts. Is your career site mobile-friendly? All it takes is five minutes to find out.
I can't emphasize enough the impact a good candidate experience can have on your ability to differentiate your organization from others in the eyes of job candidates and attract better talent. Taking those extra steps to invest in your candidate experience now will reap long-term benefits for every facet of your organization – starting from your employment brand and reaching all the way down to your bottom line.
These articles may also interest you:
Say this – not that – to jobseekers when hiring
3 winning recruitment strategies in the age of talent
Candidate Experience: personalise and get human
Smart ways to optimise your recruitment process
How to hire the next Steve Jobs: 10 Tips from his former boss
Is your application process candidate proof?
Millennials are over: it's time for Generation Z
Does your recruitment workflow meet candidates' expectations?
Source: http://thehiringsite.careerbuilder.com/
Image: © Halfpoint - Shutterstock.com