You may *think* your candidate experience is top notch, but the scary thruth is that you may be inadvertently scaring valuable candidates away. For instance, do you know what candidate experience really means to job seekers, or what an ideal application process looks like? Is it personalised enough? Where do your gaps lie?
The good news: You can use technology to your advantage to humanise the candidate experience. It all boils down to how well you truly know your job seekers.
With nearly two decades of data under our belt, CareerBuilder knows candidates better than anyone else, and we're constantly evolving to ensure our solutions reflect what both candidates and HR professionals want. So, take a look at our infographic and download the e-book to start cooking up an application process that's ideal for both you AND your candidates.
---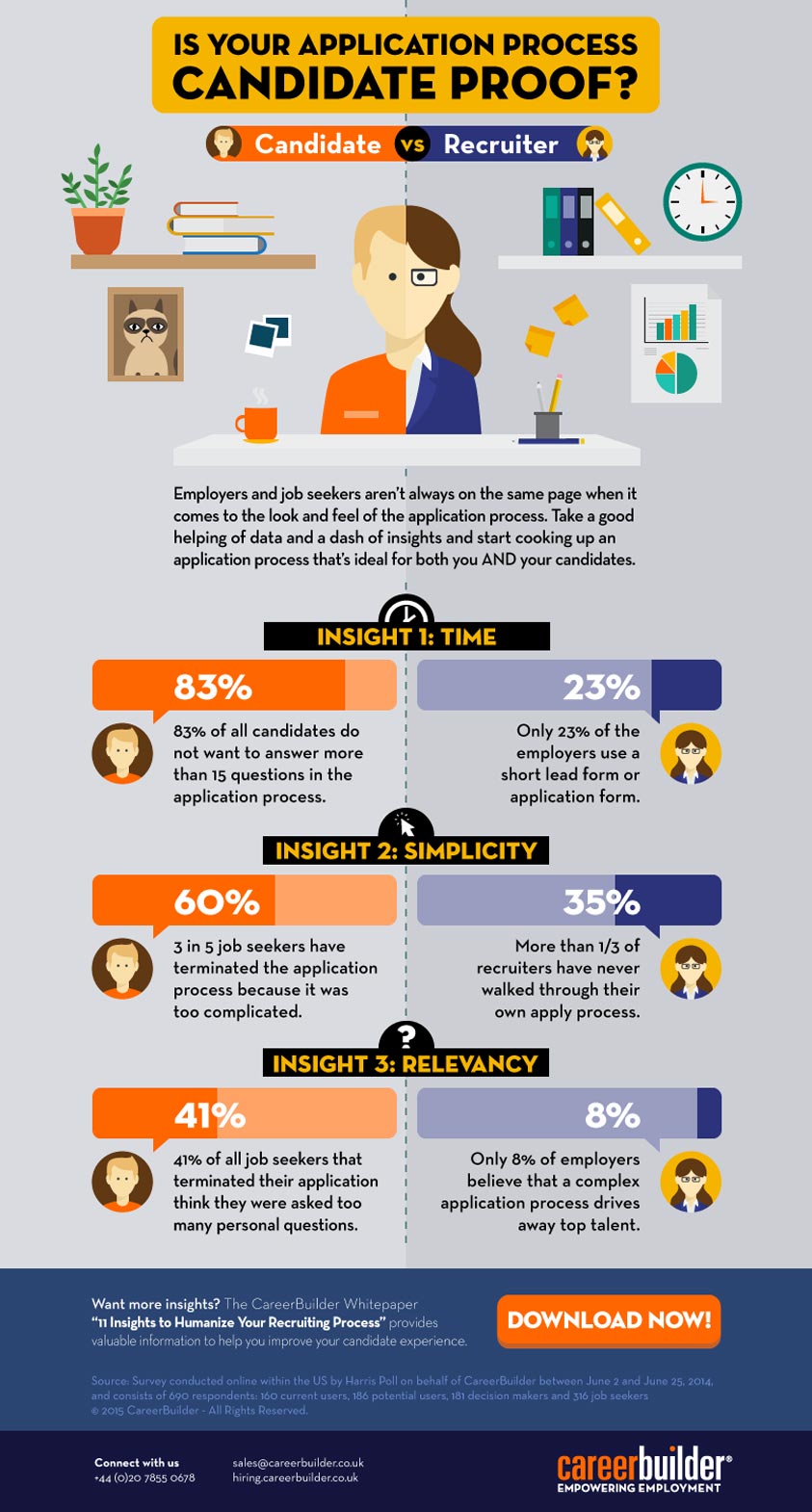 Want more insights? The CareerBuilder Whitepaper "11 Insights to Humanize Your Recruiting Process" provides valuable information to help you improve your candidate experience.