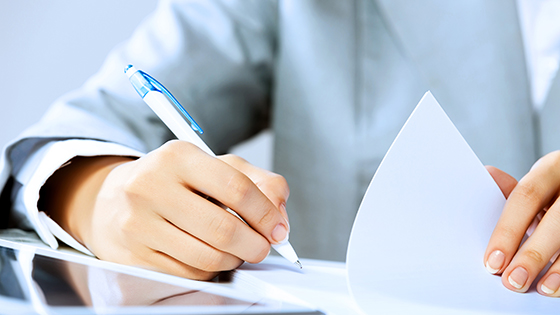 Today's recruiters face huge challenges. In the daily struggle for the best talent, the so-called 'candidate experience' has become an important measure. Because applicants are not only becoming scarcer, but also more demanding of companies.
The vast majority of candidates already use mobile devices to look for a new career challenge.
The first points of contact for job hunters are mainly internet job portals, company websites and Google searches. An ever increasing number of candidates use mobile devices for this. 86 percent of all job hunters use their smartphone for job-hunting. 65 percent of candidates who look for job vacancies using a mobile device leave a website if it has not been optimised for mobile devices; 40 percent then actually retain a negative impression of the company.
70 percent of all candidates actively looking for a job would also like to apply using a mobile device.
Although HR departments are aware of these figures, they still invest very little in improving how efficiently their vacancies can be found, or in their employer branding messages; whilst only a minority (20 percent) already offer applicants career pages that are optimised for mobile devices. The result: companies may be losing qualified candidates at this stage, who search for jobs online and prefer to apply straight away using their smartphone. Because the majority (65 percent) of candidates do not, as a rule, return to a job posting via their PC once they have attempted to apply for it from a mobile device.
Time is precious – in the recruitment process as well.
The majority of candidates (62 percent) would like to see an online application process that doesn't take more than 20 minutes. 29 percent even consider 10 minutes to be long enough. The fastest possible response time and personal communication are also important to applicants: one in three candidates have already abandoned an application due to lengthy processes or a lack of communication.
On the whole, in most cases, candidates do not have the feeling that companies are making an effort to understand and respect their needs. There is still great scope for improvement on the part of HR professionals. Because a positive candidate experience is worthwhile on two counts: it not only attracts greater talent, but also creates a big advantage in positioning in relation to competitors.
Find out how you can make lasting improvements to your application process, and thereby also your candidate experience here.
Image: © Sergey Nivens - shutterstock.com
Sources: How Candidate Experience is transforming HR technology. 11 Insights to humanize your process, CareerBuilder, Candidate Behaviour Study 2013, CareerBuilder, Here's why 2015 is the year of mobile recruiting by Tim Sackett, thehiringsite.careerbuilder.com