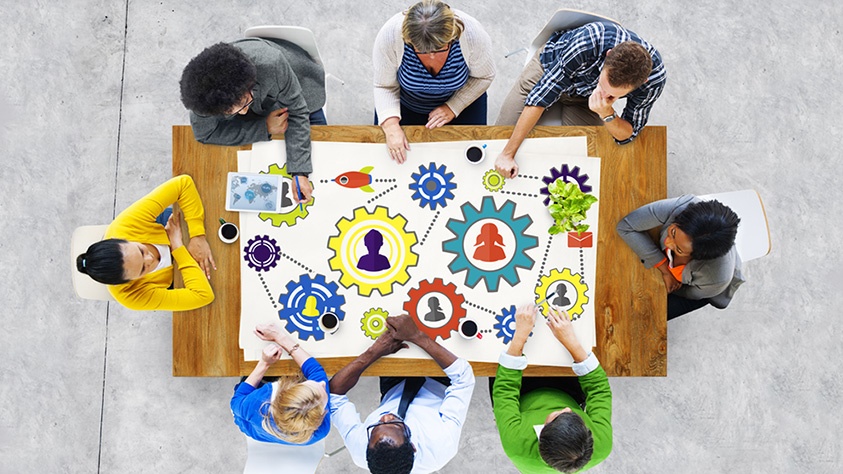 In today's competitive job market, you just can't afford to take your time in the recruitment process. If your process involves a lot of feet-dragging, you can be sure the best and brightest candidates will be moving on to greener pastures. With talent at a premium, few companies can afford to lose out on top talent because of a lengthy recruitment process.
The Cost of a Slow Decision
According to recent estimates, the cost of hiring the wrong person can set a company back $50,000 or more. So it should come as no surprise that many companies want to take their time when hiring top talent. After all, you don't want to end up with the wrong person because you've made a hasty decision. While slow and steady might win the race in fables, it rarely works out that way in the world of recruitment. It may be tempting to apply the brakes in your recruitment process to ensure you don't make any mistakes, but by doing so, the best talent is likely going to walk out the door.
It's also important to consider the skills gap, especially if you're filling a position in a high-demand field. A recent survey by CareerBuilder found 38 percent of companies have vacancies for which they cannot find candidates. This is especially true in technical fields, where open positions outnumber qualified candidates 1.9 to one. If your recruitment process drags on and on, sought after candidates are going to be quickly snapped up by someone else.
If you can speed up your process and make an offer quickly, you'll show great candidates how serious you are about bringing them onboard. You'll also ensure these great people don't end up working for your biggest competitors.
Here are a few ways to improve collaboration in recruitment for a faster process and better results:
1. Be More Selective About Personal Interviews.
The first step to improving collaboration and speeding up your process is to stop wasting time on the wrong candidates. This means being more selective when inviting candidates for personal interviews.
There are a few ways to cut down on this leg of the process so you can move faster and make smarter personal connections. One way is to begin your hiring process by sitting down with the whole team and drafting a detailed job ad with the specific qualifications needed. This should help you weed out the CVs of candidates who just don't have what it takes to succeed in the position.
Another option is to cut out the time-consuming telephone interviews. While the average telephone interview can take up to 3o minutes, most experienced employers or recruiters can tell right away if a person is wrong for the job. This means you may be stuck on the phone with someone you know isn't the right fit. In a one-way video interview where candidates answer your questions in short video answers, you can get a personal feel without wasting precious time. In fact, research by the Aberdeen Group shows you can watch 10 one-way video interviews in the time it takes to perform just one single, solitary telephone interview.
2. Share Interviews and Notes.
If you want to make recruitment decisions faster, it's important to get everyone on the same page. This means gathering the team together in order to interview candidates. Whether you're connecting in a video interview or in-person, make sure everyone in the team has all the information they need to make an informed decision.
Share notes, information, and even recordings of the interview with the whole team. Schedule a time when everyone can sit down and discuss candidates, so your process doesn't drag on for days or weeks. In order to ensure the best candidates won't already be scooped up by the time you arrive at a decision, you need everyone working together as a well-oiled machine in order to arrive at a speedy decision.
3. Emphasise Speed.
The most important way to improve collaboration and make faster job offers is to emphasise speed and efficiency from the first step of the hiring process. Get the whole team together and explain why moving fast on a position is necessary.
Make a list of all the attributes an ideal candidate will possess, so it's easier to determine which candidates have the right things and which individuals fall short. The more quickly your team can make decisions, the more time they will have to communicate and collaborate regarding the best people.
Don't be afraid to use new technolgoy in order to improve efficiency in the team. These tools can range from video interviews, to cloud computing, to internal social media. In today's technological world, it's no longer necessary for the whole team to be in one physical location in order to work together in filling a vacancy. As long as the key members of your team have all the information necessary to make a decision, collaboration can happen whether they're in the next room or another country.
Emphasising speed and open communication will enable your company to fill positions faster by collaborating more efficiently. In today's competitive environment, you don't have time to drag your heels. Hiring the best and brightest means getting everyone on the same page and making the offer before you lose out on top talent.
These articles may also interest you:
Say this – not that – to jobseekers when hiring
How to hire the next Steve Jobs: 10 Tips from his former boss
3 winning recruitment strategies in the age of talent
Does your recruitment workflow meet candidates' expectations?
How to tell if video interviews in recruitment are right for you
Get a peek inside the brain of a talent adviser
7 habits of highly successful recruiters
Smart ways to optimise your recruitment process
Source: http://thehiringsite.careerbuilder.com
Image: © Rawpixel - Shutterstock.com