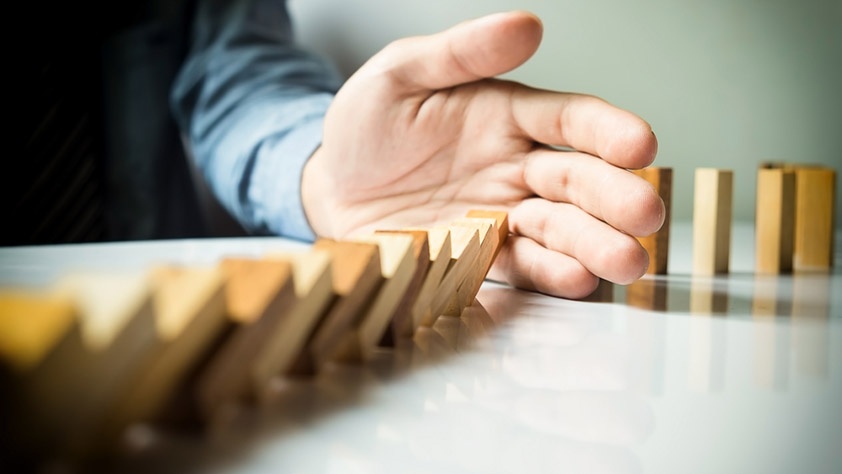 In his song "Everything Remains Different", German singer and actor Herbert Grönemeyer already alluded to this fact in 1998. Today, it could be the workers' hymn for the majority of employees in Germany. Because at the moment change is the one constant in working life. Transformation has become a central feature of corporate life. Cynics like to maintain that the current reorganisation is just the one before the next one! Only companies that are able to react flexibly to changing market conditions will remain successful. But you can only achieve this with motivated staff. It's your employees who have to deal the changes and new structures. Which makes HR of particular importance in change processes.
How HR managers guide employees through changes
Good communication is a key factor in change processes. This applies to both external and internal communication, since changes do not necessarily go down well with staff. This makes it important to take any fears and reservations seriously, so as to dispel them. First of all HR managers need to determine employee needs and ask about their personal issues. Employee surveys before and after important milestones in the change process can be used to establish how strongly staff are involved in the process and where there is a need for more information. In organisational change, the HR manager assumes the role of "legal representative" by conveying staff concerns to the senior management team.
Supporting managers in change management
But it's not quite that easy. Because whilst HR professionals maintain a dialogue with employees during the change process, they are also expected to advise senior management. Through talking to staff they then have the opportunity to brief management on possible critical reaction and establish the necessary communication channels. The primary goal should always be one-to-one discussions between employees and their managers. HR managers can also support the leadership team with roadshows and information events. At the same time they also act as strategic partners by providing advice on key personnel issues, such as staff utilisation and demographic changes within the company. HR management must also be capable of highlighting any skill shortages, and be able to supplement any missing skills through training and strategic HR planning.
HR managers as enablers
This mediator role makes HR professionals 'enablers' in the change process. They are the interface between employees, management and other stakeholders. In this capacity they make coordination between the different interest groups easier. Ideally they should establish an efficient network of all people involved through appropriate communication measures. The HR manager can, for example, set up regular change-management meetings, enabling a structured dialogue between management and staff. This naturally requires a certain diplomacy, as well as experience in conflict management. As a mediator, the HR manager should also give all parties the opportunity to express criticism, which can then be addressed at roadshows or meetings.
Documentation and status reports are also an HR responsibility
Documenting events during the change process is another important task that is the responsibility of HR. A detailed reporting system will make it possible to adjust measures early on and to optimise processes. In addition to minuting meetings and keeping a record of one-to-one interviews, reporting also includes monitoring staff morale, collecting KPIs and analysing feedback.
Mediator, facilitator and catalyst
Human resources always take centre stage in change processes. HR has a responsibility to get everyone involved on board and, if necessary, to convince people of the necessity for the changes. In its role as coordinator, it has to manage the process and provide the right impetus to prevent things getting bogged down. In change management, HR managers take on the role of mediator, facilitator and catalyst to ensure the necessary level of motivation among staff and managers. They therefore make a significant contribution to the success of the undertaking.
Image: © Indypendenz - Shutterstock.com