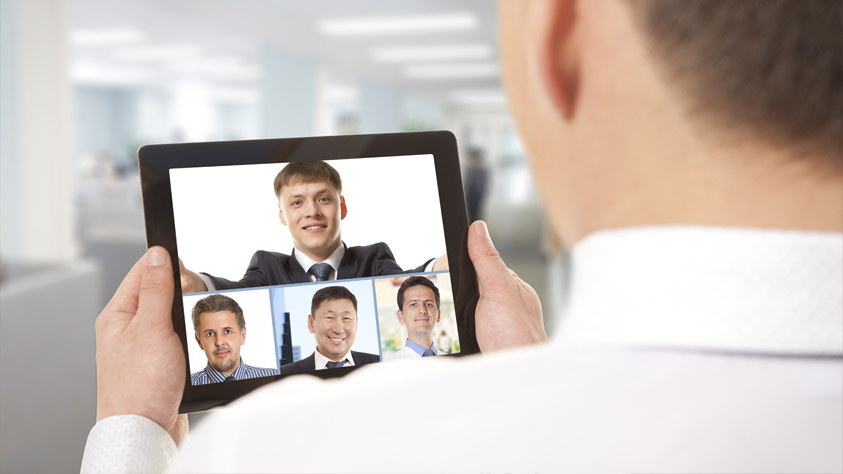 Selfies are proof that we love to see ourselves on camera, but does this also extend to our professional lives? i.e. To video interviews? More importantly, do they help or hinder hiring managers and recruiters?
It depends.
One-way video interviews can reduce HR recruitment costs in real terms. Candidates are invited to a video interview by email with a fixed time slot, during which they answer predefined questions recorded by webcam. Recruiters then watch, and rewatch, these video interviews at their convenience, and make informed decisions.
About 60 percent of companies currently use video interviews as part of their recruitment process.
Nearly three-quarters (74 percent) of hiring managers and 60 percent of recruiters say video interviews make their jobs easier.
Answer these five questions to help you determine whether video interviews are right for your recruitment process:
1. Where are the potential candidates concentrated?
As you do your research and look at candidate data and their locations, geography can play a role in determining whether you need to add video interviews you're your recruitment process, especially if yours is a global organisation or you have a virtual workforce.
2. Are you aware of different demographic groups?
Always offer video interviews as an option as opposed to making it mandatory. Bear in mind certain types of candidates would be at a disadvantage such as those that don't possess the necessary equipment or simply don't feel comfortable using technology.
3. Does the position you are filling require a charismatic physical presence?
To be totally honest, some candidates simply don't interview well. Nerves may get the better of them, especially with the added pressure of the technology possibly malfunctioning. Based on the particular position you are filling, consider these factors and determine which interview option works best.
4. Will the company save money?
This question is particularly important if you are considering investing in a video interview program or software. How many positions or candidates do you expect to interview via video? Do your homework first.
5. What criteria are you using to evaluate candidates?
Select and evaluate candidates using similar criteria to those you would use for face-to-face or telephone interviews. Yes, appearance and body language count to some degree, but pay more attention to whether they will be able to do the job well or not.
Would you like to know more about how you can make your recruitment easier? These articles may also interest you:
6 benefits you can expect from an efficient ATS
HR technology for busy professionals (and cost-optimisers)
Saving time and money: Making HR statistics fun
Smart ways to optimise your recruitment process
How to turn your talent pool into a useful HR instrument
Source: http://thehiringsite.careerbuilder.com
Image: © Andrey Burmakin - Shutterstock.com