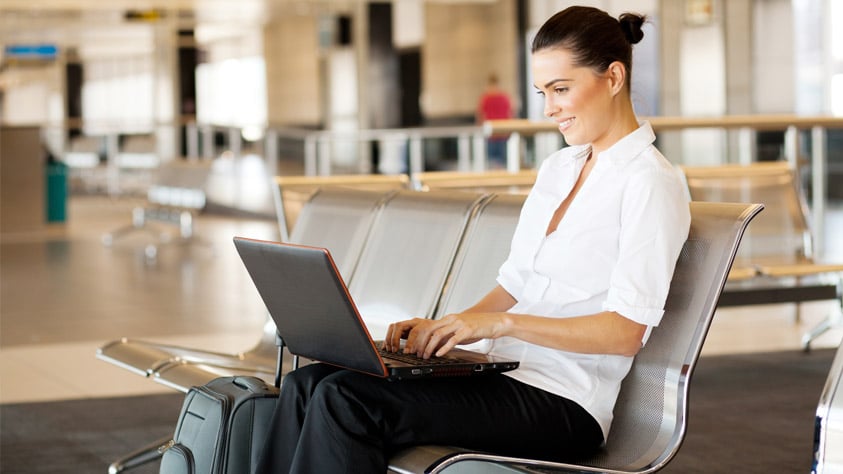 Software and IT – an area that for almost every HR and recruitment specialist associated with difficult, complicated and intangible processes. It is therefore no surprise that these reservations automatically lead to the retention of traditional 'well-tried' methods in recruitment. After all, HR professionals work first and foremost with people and not computers. But what many recruiters forget is that applicant management can only be really efficient if both technology and human resources are fully integrated and complement one another – for maximum success at minimum cost. And, thanks to the latest technology, you don't have to be an IT expert to optimise your recruitment processes by using efficient HR software.
Cloud computing offers smart solutions for HR departments
Professional applicant tracking systems are no longer only available as software for desktop installation, but now also as web-based solutions in the 'cloud'. So it is not necessary to implement the new software within your IT system, nor to have extensive know-how. You just need an internet connection and an internet-enabled device.
Recruiting made easy – today and tomorrow
By deciding on a 'software as a service'(SaaS) provider, you also benefit from the comprehensive service of experts. When choosing your HR software, make sure that the administration user interface is user-friendly, that it gives you an overview of all upcoming appointments in just a few seconds and that it is also easy and simple to use. Individual functions can often be customised according to your company's specific processes; and key information made available and added to at anytime with just a click. If your software also makes it easy to post job ads on several internet job portals simultaneously, this saves you valuable time – without having to spend hours familiarising yourself with your new technology. Useful email templates can also be easily set up without specific IT knowledge. You can then conveniently and quickly communicate with your applicants - directly from the system.
All important reports at a glance
Some ATS systems offer interesting additional functions, like for example analysis tools with graphics, which make comprehensive reporting possible. The analysis of key figures and statistics is also fully covered by the HR software. Without extensive know-how you can also, for example, very quickly ascertain the most relevant recruitment channels for individual vacancies and, last but not least, ensure best use of the budget.
Would you like to know more about the professional HR solution offered by CareerBuilder?
In a free 30-minute demonstration, our experts will show how Talentstream Recruit can support your company, and why you don't need to be an IT expert to organise your recruitment activities in a more agile way.
Other articles that may interest you:
6 benefits you can expect from an efficient ATS
Saving time and money: Making HR statistics fun
HR technology for busy professionals (and cost optimisers)
Applicant Tracking Systems: 9 things to bear in mind when choosing an ATS
HR Software in the Cloud: flexible, cost-efficient and cutting-edge
Image: © michaeljung - Shutterstock.com