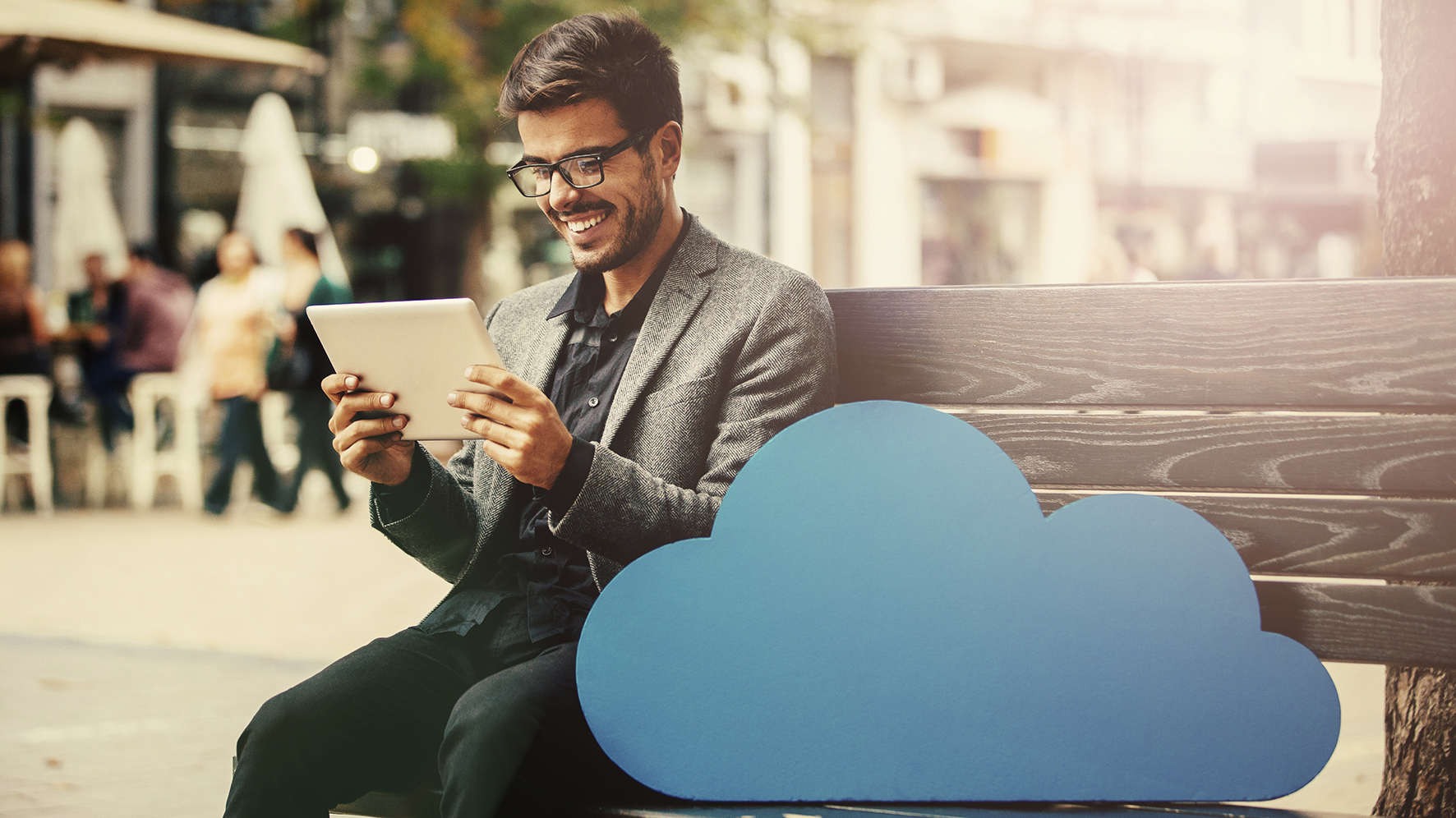 According to the recent CareerBuilder survey three in five applicants surveyed had abandoned an application process. The reasons: long-winded online application forms or slow communication during an on-going application process. Despite the obvious negative effects on applicant response rates and employer branding, many companies do not use a software-based applicant tracking system. In this article, read exactly why these companies should consider the cloud.
According to the "SaaS Report" from SIEMER & ASSOCIATES, 83.0 percent of all companies expect to adopt cloud-based solutions. Satisfied users cite the following advantages compared to a traditional software license model: shorter implementation times, faster scalability, reduced administration costs and easier access to geographically shared IT resources.
A particularly popular field of application for cloud solutions is the so-called "Software as a Service" model (SaaS). This approach is similar to that of an energy supplier: like electricity or district heating, customers make use of the software's full functionality without having to bother about procurement and operating the infrastructure. All that is required is access to the internet and a web-enabled end device.
Applicant Management: out of the mailbox – into the cloud.
Many HR professionals in mid-sized companies still use traditional standard Office software in their recruitment processes. There is a misconception that IT project investment is only worthwhile for companies above a certain size and level of staff turnover. But for mid-sized companies in particular, it is worth seriously considering web-based HR solutions, which can be quickly implemented without internal IT expenditure and easily used with any PC or laptop via the internet. This makes companies capable of acting at anytime without restrictions – independent of local software installations and, one aspect that is often over looked, also of individual employees, who save job applications or correspondence with candidates in their Outlook mailbox. These are then difficult to access, for example in the event of sickness.
Success Factor – Reliable Processes
One advantage of an IT project that is often underestimated is that it results in the necessity to analyse and even question processes. What approval stages does my recruitment process need? Where can automation help? What standards do I have to set to enable meaningful reporting? Has the company's own recruitment process been put through its paces. Can it be incorporated in the applicant management system. High-performance analysis tools help to monitor the success of recruitment activities and, if necessary, to refine them.
Success Factor - Time
Proper processes save time – and not just that of the recruiter's. Other departments involved also benefit from a fast flow of information and candidate information that is clearly organised. On the other hand, recruiters have numerous opportunities for automation and standardisation, for example in email communication with all those involved in the recruitment process, both internally and externally. Placing job advertisements on several internet portals is also possible through the applicant management system with just a few mouse clicks. Hence the entire recruitment process can be speeded up and vacancies filled more quickly.
Success Factor - Networking
According to the CareerBuilder survey, on average, two in five candidates would like to register with a talent pool. Organisations that maintain active contact with candidates consistently stand out from the crowd. Powerful applicant management tools have mailing functions for easy and regular sending of company news to people registered in their talent pool. Furthermore, a good search function makes it possible to quickly look through the pool of candidates in advance of a job posting. Because perhaps the right candidate has already been found.
Success Factor - Employer Brand
The bottom line of everything designed to make work easier for the recruiter is about finding eligible applicants. In addition to a career website and other employer branding activities, the recruitment process is one of the most important advertisements for a company. Systems such as the applicant tracking system from CareerBuilder offer potential candidates an easy way to upload their CV, thereby reducing the drop-out rate in the application process. Because, as the CareerBuilder survey identified: 62 percent of candidates do not wish to invest more than five, ten or twenty minutes in completing an online application form. But the recruiter does not have to forgo standardised candidate information: by parsing the files that have been uploaded, all important details are extracted and saved in a searchable database. Cloud-based recruitment management – a win-win situation for everyone involved.
Sources: CareerBuilder study 2014, SIEMER & ASSOCIATES: "SaaS Report"
Image: © filadendron - istockphoto.com