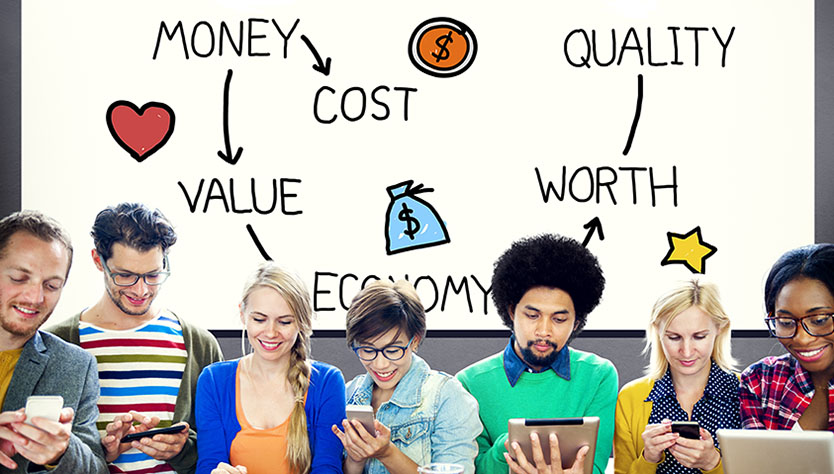 As far as the clever distribution of job adverts is concerned, most recruiters are faced with the problem that, although they would like to try new channels, they don't have time for it. Even when they do, they still have difficulty identifying where the best candidates come from. Because the performance of the various channels often also depends on the type of vacancy to be filled. A professional analysis is therefore almost impossible to do manually.
We have three tips on how to get the most out of your advertising budget with the help of smart software, saving you not only valuable time, but also making recruitment more efficient in the long run.
Be present where your candidates reside
Candidates make use of 22 different sources for job searches – this was identified in the current Candidate Behaviour Studie 2015. This makes the number of sources considerably higher than most recruiters expect. If you currently post your job adverts on only 4 or 5 sites, your should seriously consider trying other channels. But, you are probably asking yourself how you can implement this within the time available. And you are right: manually posting job adverts on numerous sites should not become your main activity. Posting just 5 job ads on 6 different job sites already costs a lot of time and effort. Imagine you wished to post these ads on all 22 job sites – you would need almost an entire day for it.
This is where professional job distribution software can help: an easy-to-use platform allows you to post your job vacancies on several job sites at once, with just a few mouse clicks. You can save a considerable amount of time, particularly when you wish to be present in multiple channels – time that you can then use for really important things: strategic decisions and your employees.
Use social networks and promote your employer brand
That Google heads the list of popular sources for job searches with 76% is surely no surprise. But what many recruiters often don't expect: 70% of candidates also use social networks to find out about potential employers. This is where you have a good chance of coming across qualified professionals that, although not actively looking for a new job, find out about you as an employer through friends and acquaintances or via your company page. And the best thing: social networks are free and therefore offer the perfect opportunity for promoting your employer brand and building relationships with potential candidates and other platforms, thus creating awareness for your vacancies.
All professional job distribution software naturally includes a function with which you can automatically post your job adverts on all free social networks.
Identify your best-performing job sites
After you have tested various job sites for different jobs, you should analyse where the best candidates found out about you. Which site provided, for example, the most highly qualified applicants; where did fewer, but possibly those short-listed come from; and which job sites produce quantity rather than quality? Use this information to improve your posting strategy and, not least, to optimise the effectiveness of your recruitment budget: by concentrating on only those job sites that are actually relevant for a particular vacancy.
How can you implement this analysis quickly and professionally? Consider using an efficient job distribution solution that will not only support you in optimising the distribution of your job adverts, but also offers numerous opportunities for analysing job site performance.
Would you like to know more about the solution that CareerBuilder offers in conjunction with Broadbean? Read more about it here and register for a free demonstration.
These articles may also interest you:
KPIs part 2: Quality, not quantity
Clever ways to save time and money in the distribution of your job adverts
HR Glossary: KPI (Key Performance Indicator)
Smart ways to optimise your recruitment process
Give the candidates what they want: How to create a better hiring experience
Image: © Rawpixel - Shutterstock.com