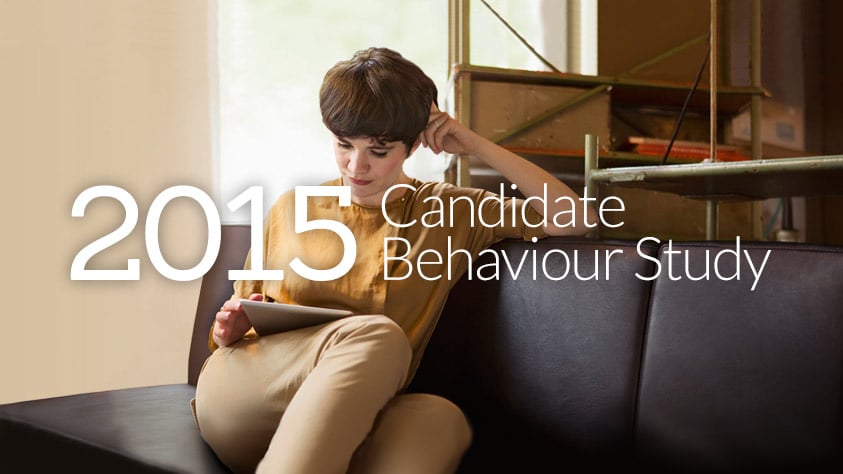 Today's jobseekers are more savvy and sophisticated than ever before. CareerBuilder's 2015 UK Candidate Behaviour Study gives a behind-the-scenes look into the differences between what candidates expect from potential employers during the job application process and what employers actually deliver.
The technology and resources at their fingertips allow them to practice due diligence before applying for jobs. An improving economy has given them extra freedom to be more selective about which companies they pursue and have higher expectations when it comes to how they're treated during a search. If companies want to woo these modern jobseekers, they must have a more candidate-centric approach to hiring. Yet, many hiring managers are expected to do more with less resources, which can often (unintentionally) lead to a less-than-ideal candidate experience.
So, how do employers give candidates what they want? It starts by gaining a better understanding of their behaviours and expectations throughout the hiring process. A new CareerBuilder.co.uk survey gives a behind-the-scenes look into the differences between what candidates expect from potential employers during the job application process and what employers actually deliver.
Based on our UK Jobseeker Survey, here are 5 key considerations in building a talent acquisition strategy that provides a better candidate experience.
Expand your online presence
Jobseekers are doing their research: Candidates consult up to 13 resources throughout their job search. These include job boards, social networking sites, search engines and online referrals. If you want to get in front of more candidates – both active and passive – you need to expand your search strategy, track where your candidates are coming from, and provide clear and engaging content that compels them to connect with your company. If you don't, you might miss out on the next great employee.
Put your application process to the test
While technology has done much to make the hiring process more efficient, it has also created problems. Forty-four per cent of candidates feel the application process has become more difficult in the last five years. Of those, 44 per cent complain the process is too automated and lacks personalization, and 44 per cent say the process has many more steps than it used to have.
If your application process is too complex, or it doesn't adapt to the screen from which the applicant is viewing it, you can cause discouraged candidates to give up before they submit. Try putting yourself in jobseekers' shoes and fill out the application yourself. You'll get a better sense of their frustrations and be more equipped to address them.
Step up your communication efforts
When it comes to communication, candidates have high expectations. Thirty-two per cent of candidates expect to be updated throughout the application process, and 42 per cent expect to be notified if they weren't chosen after they were interviewed. Yet even after making it to the interview round, they are often left in the dark. Sixty per cent of candidates who interviewed with companies said they were never given an explanation for why they didn't get the job.
While it may not be realistic to personally respond to every applicant, any consistent communication – even if automated – can go a long way. And don't be afraid to share bad news with candidates post-interview; they'll appreciate your candour and will be more open to hearing from your company should another, better-suited opportunity come along
Give every candidate the same level of respect
Not only can a negative hiring experience impact your talent pipeline, it can hurt your bottom line. According to the study, 60 per cent of jobseekers are less likely to buy from a company to which they've applied if they don't get a response to their application; 66 per cent are less likely if they have a bad experience in the interview; 66 per cent are less likely if they didn't hear back after an interview. Even if a candidate may not be the right fit right now, there's a chance they could be down the line. So treat all candidates with the same respect and try to be as communicative as possible, whether it's good news or bad. You'll build a strong network of future talent, while strengthening your company's brand.
Interested in learning more about the CareerBuilder Candidate Behaviour Study 2015?