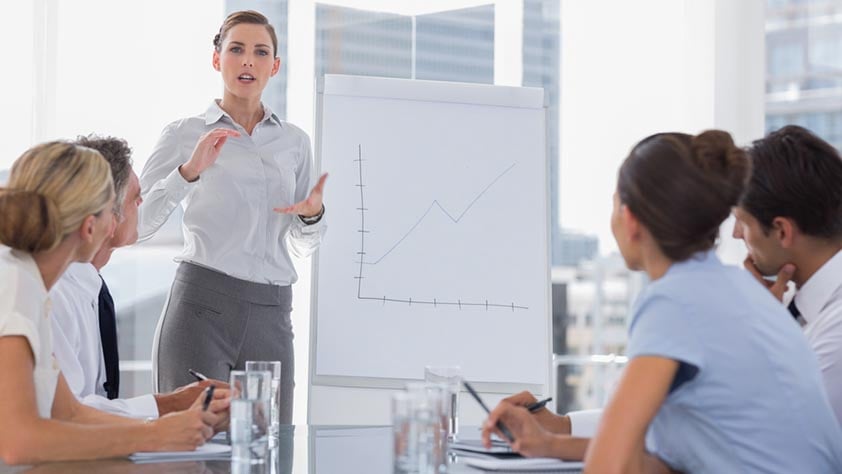 As talent advisors, we're fully involved with all aspects of the employment process, which means we've got our hands in every phase of the candidate experience — from talent attraction, to recruitment, to interviewing, to on boarding.
So it makes sense that we strongly believe in ensuring a candidate's experience with our company during the entire process is as positive as possible.
But do the executives in your company share this belief?
Let's think about the candidate experience from an executive perspective for a moment.
Why should they care? And assuming they do care, why should ensuring a positive candidate experience be a business priority, requiring the investment of time and resources?
I'll give you a hint.
The correct answer is never "because it's the right thing to do."
I'll give you another hint.
The correct answer always involves money.
Your CEO, CFO and their organisational counterparts communicate in the language of money, and it's our responsibility as talent advisors to translate how candidates' experiences with our company have an impact on the bottom line.
Three key ways to get leadership's attention and commitment:
"Candidate experience directly impacts your ability to attract and recruit talent."
The positive (or negative) impressions generated with candidates — both candidates who are eventually hired and those who are not hired – during the recruiting process will have a direct impact on an organisation's ability to attract, recruit and retain the talent needed to achieve its business objectives (and therefore return value to the shareholders/owners).
It's true, there's a "war for talent" out there, and right now, the talent is winning. This means that top candidates and people with in-demand skills have options, or that they're very comfortable where they're at and not necessarily interested in making a move.
We only get one chance to make a first impression, and a positive first impression during the hiring process can translate into a more successful on boarding process, which contributes to engagement and productivity.
"Candidates' experience can directly impact customer acquisition and retention."
Potential candidates who express an interest in our company or enter into our recruitment process are our customers and they influence those who are.
Technology means that in today's connected world, positive word-of-mouth can be as critical (or in some cases more critical) to an organisation's customer acquisition and retention strategy as their internal marketing and sales efforts. We can't afford to not consider everyone who comes in contact with our organisation a customer or potential customer and be laser-focused on ensuring they have a positive experience.
"Attracting and retaining the right talent is a key source of our competitive advantage."
Traditionally, organisations could gain a competitive advantage through proprietary processes, "secret" formulas and newer technology or equipment. But in a world where answers are available in an instant and information is shared freely, the key differentiator in organisations has become their ability to find and keep the talent they need to fuel innovation.
Equipment and processes may quickly become outdated, so in a rapidly changing and increasingly global business environment, the only way to remain competitive is to effectively deal with constant change – and that ability comes from your people.
Your executives are reasonable people. If they haven't yet placed enough importance or support on the candidate experience, it's likely they're uninformed – and uninspired — to do so.
That's where you come in. Arm yourself with data. Share real-life examples from your company's experience, as well as those of your competitors. Make the business case for committing to the candidate experience and get your leadership to understand their role in the process.
Get this right, and you'll be in a much stronger position to get – and keep – top talent. Your recruiters will whistle while they work. Your hiring managers will smile and wave when you walk by. Your employees will become willing ambassadors, sharing their positive experiences throughout the land and drawing passive talent to your doors.
These articles may also interest you:
Candidate Experience: personalise and get human
5 tech-related roadblocks that harm your Candidate Experience
HR Glossary: Candidate Experience
Candidate Experience: Why a bad impression is expensive
Communication - The key to a good candidate experience
Why Candidate Experience will be more vital than ever in 2016
Image: © wavebreakmedia - shutterstock.com