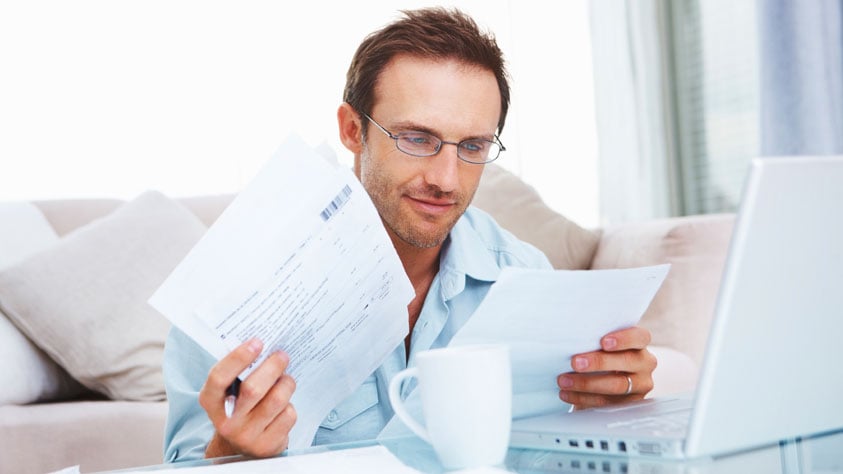 Employers spend a good deal of time and money on building a candidate experience that will keep their talent pipelines well-stocked, but how much of that investment is hindered by their own technology – or lack thereof? A new, nationwide CareerBuilder study explores five major technology-related barriers that can kill your candidate experience and your chances of landing great talent.
The study is part of a larger report titled "How Candidate Experience is Transforming HR Technology." According to Rosemary Haefner, Vice President of Human Resources at CareerBuilder:
"Technology can be your greatest ally or enemy when you're interacting with job candidates. Job seekers today expect the application process to be fast, informative, more personalised – and mobile-optimised. The more in-demand one's skill set is, the less likely the job seeker will be to jump through hoops. What the study shows us is companies that have a complex application process and don't have the technology in place to routinely capture and re-engage candidates are at a competitive disadvantage."
The five technology-related roadblocks identified by the study include:
Roadblock No. 1: Failing to capture interested candidates
Not all job seekers – especially passive ones – may have the time to apply to a position when they first come across it. In fact, 39 percent of job seekers feel the ability to leave their contact information with an employer and apply later is extremely or very important.
Considering the fact that more than half (57 percent) of HR professionals don't use any tools to capture candidates who didn't apply to their jobs, there are a considerable number of missed opportunities to connect with more elusive talent. Only 23 percent of HR professionals use a shortened version of an application to gather candidate information.
Roadblock No. 2: Failing to re-engage applicants
Another challenge HR professionals are facing is maintaining relationships with viable candidates who weren't hired, but could be a good fit for a job opening down the road. More than one-third of HR professionals (36 percent) reported that they don't re-engage job candidates who weren't offered a role – generally because they have moved on to the most current applicants (69 percent) or because no one has time to do so (28 percent). While 38 percent of HR professionals reported that they re-engage candidates every six months or more often, a significant number aren't tapping into ready-made talent pools that have already expressed interest in their companies.
What's more, job seekers welcome continued communications. Two in five (42 percent) would like to receive emails about new opportunities opening up at companies.
Roadblock No. 3: Automating responses
HR departments were one of many casualties of a recession that caused deep cuts in staffing and budgets, making it difficult to acknowledge and build relationships with applicants. While automated responses have become a popular means to inform candidates that the company received their application, many candidates (39 percent) feel it's not enough. Sixty-two percent of job seekers expect more personalized communications. Sixty-seven percent even expect a phone call from a recruiter after submitting an application.
Roadblock No. 4: Limiting applications to the desktop
The ubiquitous use of mobile technology has fueled the expectation that the job search experience should be the same whether you are on a desktop or mobile device. However, nearly half (46 percent) of HR professionals don't offer candidates the option of accessing their ATS via a mobile device, mostly due to technical or resource constraints. Although one-third (33 percent) of HR professionals reported that they saw a bigger drop-off rate because their ATS was not mobile-optimised, only 24 percent of all HR professionals think the ability to apply to a job via a mobile device should be considered part of the candidate experience. This raises a serious concern in light of the fact that when job-seekers can't apply via a mobile device, 65 percent said they rarely return to their desktop to finish the application.
Roadblock No. 5: Using a complex application process
The majority (53 percent) of HR professionals feel a long application process is good because it weeds out less enthusiastic or less qualified applicants. This may be true to some extent, but they're also weeding out highly skilled, currently employed talent that is less likely to tolerate filling out multiple pages. Sixty percent of job seekers said they have begun an online application, but ultimately didn't finish it due to how long and complex it was.
More than half (54 percent) of HR professionals said their application process takes more than 20 minutes to complete. Nearly three in ten job seekers (29 percent) believe the application process should take 10 minutes or less; 62 percent said it should take no more than 20 minutes.
Thirty-seven percent of HR professionals said they typically ask more than 15 questions during their application process. Half (51 percent) of job seekers said there should be no more than 10 questions.
Read more about Candidate Experience or discover in a free demo how Talentstream Recruit can help you improve your Candidate Experience.
Image: © GlobalStock - istockphoto.com