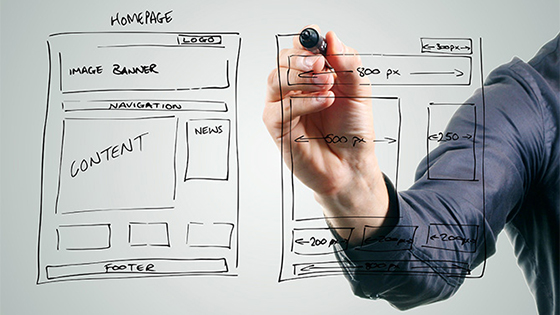 Why should having a quality career site matter to you? Because it matters to your candidates.
Your career site is the primary research destination on the Web for curious job seekers. It's also the one place where you own 100 percent share of voice, giving you the perfect opportunity to sell your company and your opportunities to candidates.
When it comes to what makes a career site that truly grabs job seekers' attention, there are five elements quality career sites share:
Responsive Design
More than half of companies (57 percent) have websites that are not optimised for mobile devices, which could work against them: 10 percent of candidates have searched for a job from a mobile device; yet, nearly 40 percent will leave a website that is not optimised for mobile, according to CareerBuilder's most recent Candidate Behaviour Study. These findings underscore the importance of having a career site that is optimised for mobile devices.
The best way to ensure a quality mobile experience and keep candidates engaged on your career site is through responsive design. With responsive design, your career site design automatically "responds" to the user's browser size and adjusts the content accordingly. Responsive design ensures complete mobile optimisation, as well as the best possible candidate experience across any computer platform, increasing engagement and application rates as a result.
Hassle-free Apply Process

Internal CareerBuilder research finds that a typical application process has a 95 percent drop-off rate. Lengthy and arduous applications are the top reason most candidates do not complete the application process. To reduce candidate drop off, keep the application process as short and concise as possible. The ideal application process should take no more than 30 minutes to complete.
Another way to reduce candidate drop off is to keep your apply page clean and simple, with a clear call to action. Make sure your page doesn't include any broken links and loads quickly; otherwise, candidates are likely to leave your site and move on to a competitor. Most importantly, make sure candidates can link to the application page from any part of your career site, making it fast and easy for job seekers to apply.
User Experience
Any good website is built with the user in mind – and career sites are far from the exception. Creating an easy, efficient user experience is key to not only prevent applicant drop off, but setting you apart from other companies. Moreover, providing a good user experience shows candidates you value their time and appreciate their interest in your company, while providing a poor user experience sends the message that you do not care whether they apply or not. (And if you don't care about them as candidates, how will you treat them as employees?)
What defines a "good" user experience? See for yourself: Check your career site yourself to experience what candidates experience. Are you able to find information about the company and opportunities quickly and easily? Is the application process short and concise? Does it work from multiple browsers, load quickly and doesn't have any broken links? This exercise will help you understand where there is room for improvement. An even better exercise? Ask for input from the users themselves: Encourage visitors to leave feedback about their experience, so you can make enhancements as necessary.
Storytelling Through Compelling Design
Your career site is your opportunity to communicate your company's story and establish your unique employment brand. Every company has an employment brand, whether they realize it or not; however, an employment brand can have a significant impact on your ability to attract talent. Ninety percent of job seekers say a company's employment brand plays a key role in their decision whether or not they apply, according to the 2013 Candidate Behaviour Study. Your career site is one of the best ways to communicate your employment brand.
When it comes to communicating your employment brand, design is key. To truly capture job seekers' attention, you need to show – not just tell – your story. Bring your company's story to life by using images and video that show candidates what it's truly like to work for you and authentically represent your employment brand. Make sure the design of your site is compelling (but not over the top) with targeted messaging that speaks to your ideal candidates.
Talent Pipelining
Contrary to popular belief, the purpose of a career site isn't solely to drive applications; it's to create engagement and build a network of qualified talent. Your career site should compel people to want to work for your company, even if they are not yet ready to apply. In addition to inviting job seekers to apply to jobs, give them the option to join your talent network, or pipeline, so they can stay engaged with the company and learn about future opportunities.
For example, companies that have a CareerBuilder CareerSite can use Talentstream Engage to capture the information of interested candidates and build their talent pipelines. Simply by clicking the "Join Our Talent Network" button, which displays prominently on your career site, candidates can leave their information (or online business cards), without the need to go through the full application process. Once they are a part of the Talent Network, candidates stay engaged with the company through the long term, automatically receiving relevant job opportunities so that when they are ready to apply, your organisation is top of mind.
Image: © ronstik - Shutterstock.com