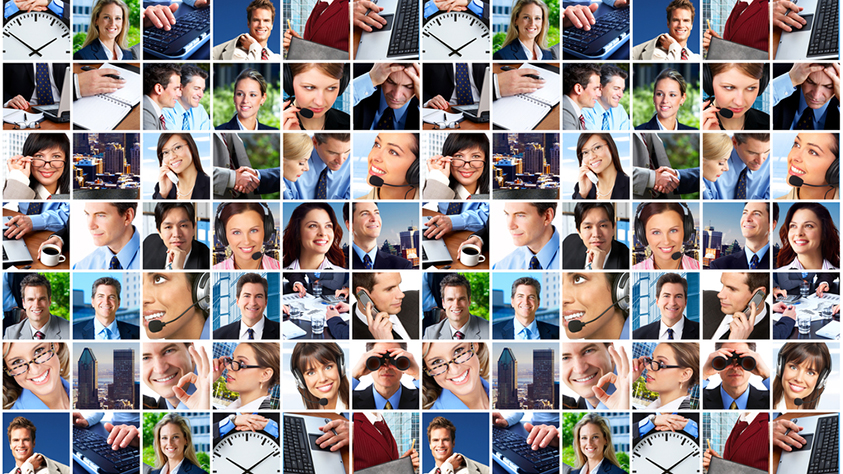 A new survey from CareerBuilder.co.uk reveals that two-thirds of workers (66 per cent) are "satisfied" or "very satisfied" with their jobs. However, more than 2 in 5 report that they look for new opportunities on a regular basis.
Leaving a job you hate – or even a job you're just lukewarm about – is easy to understand, but why mess with a good thing? Optimistically, this overlap could be evidence that workers are gaining confidence in the job market.
"As the labour market opens up and new opportunities arise, workers are beginning to consider their options – 2 in 5 workers regularly look for new opportunities despite being satisfied," says Rosemary Haefner, chief human resources director.
The flip side of the story
This may be less welcome news to employers worried about losing their top talent. In order to understand how to retain valuable employees, taking a look at what factors drive worker satisfaction is a good place to start.
Satisfied workers most frequently point to the people they work with as being a key factor of their happiness (64 per cent). Other reasons contributing to high satisfaction include:
Good work-life balance: 56 per cent
Ability to make a difference: 41 per cent
Salary: 39 per cent
Like the boss: 32 per cent
Feeling valued: 29 per cent
Feeling challenged every day: 28 per cent
Quick commute: 28 per cent
Having a flexible schedule: 24 per cent
Job autonomy: 20 per cent
Job title: 19 per cent
"Our findings show that workers want jobs where they not only feel they can make a difference and are recognised for their accomplishments, but have a healthy work-life balance," says Haefner. "Implementing programs that meet these desires can go a long way toward incentivising employees to stay."
Workers finding balance but not advancement
Work-life balance is of high importance to workers, and for the most part, employers appear to be on the same page. Seventy-one per cent of workers are "satisfied" or "very satisfied" with work-life balance, while only 12 per cent are "dissatisfied."
However, the numbers aren't quite so rosy when it comes to career advancement. Less than half of employees (48 per cent) report being "satisfied" or "very satisfied" with their opportunities for advancement with their current employer, while 1 in 5 (19 per cent) are "dissatisfied" or "very dissatisfied."
What employers – and employees – can do
It's possible that ambitious workers may be satisfied with their current jobs, but, perceiving little chance of moving up within their organisation, are beginning to look for opportunities elsewhere. Employers hoping to retain their top talent should encourage their employees to discuss career-pathing options and even potential lateral moves within the company.
At the same time, employees should take it upon themselves to investigate and understand potential opportunities within their current organisations as well. Don't assume your boss knows your career goals if you haven't clearly expressed them. Be direct and assertive. Most employers will willingly work with you to help you realise your aspirations. After exploring possibilities at your current employer, if you're still running into barriers or you're unhappy with your chances of promotion, then it may be time to look into options outside the company.
Other articles that may interest you:
"Because I'm happy" – Success requires satisfied employees
Millennials Are Over: It's Time for Generation Z
Successful business women on International Women's Day: Can women achieve everything?
When office romance turns form frisky to risky
Employee perks for a positive company culture
Image: © kurhan - shutterstock.com