Long and complicated application process scare good candidates off. In a time where talent is scare, can you really afford to lose candidates?
Have a look at our infographics and step up your recruiting with an optimised and candidate centric approach.
We show an ideal recruitment process to help you attract and retain the best talent faster.
...Read More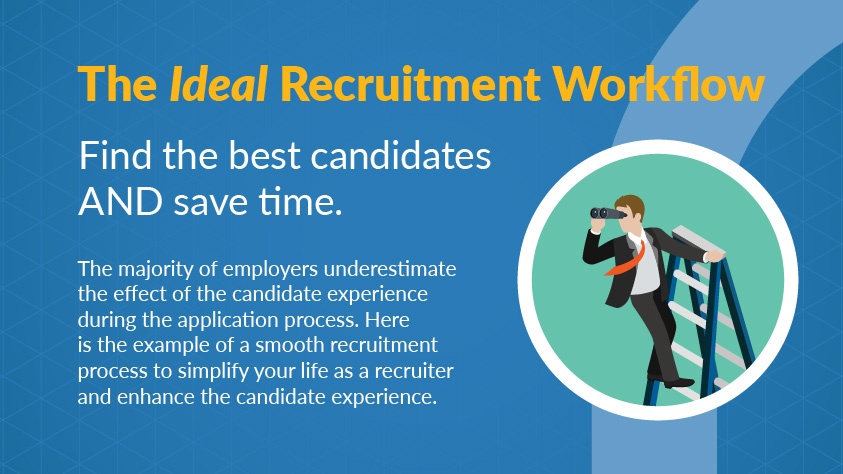 The job advert is often the first contact a candidate has with an organisation and you need to make sure you get it right. A great job advert will make your life easier and help you attract the right candidates faster. Download our e-book and find out how to create a winning job advert!
...Read More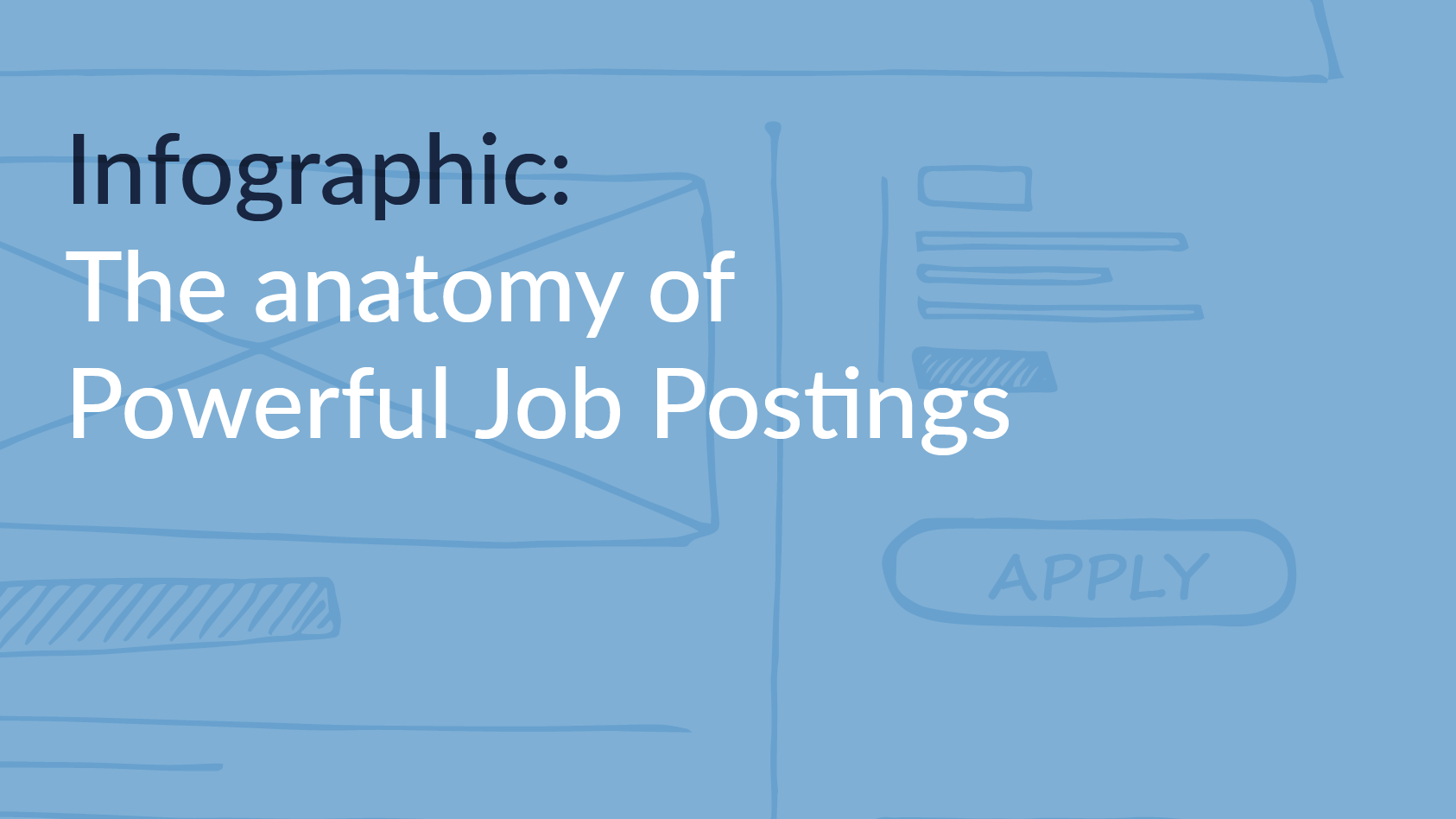 Companies are being confronted with a new generation of candidates. Young people in particular are well connected and active in social media - they are also looking for interesting work. Demographic changes and an increasingly competitive job market continue to make recruiting top talent a real challenge. So how can companies go about convincing today's demanding applicants and succeed in long-term retention?
...Read More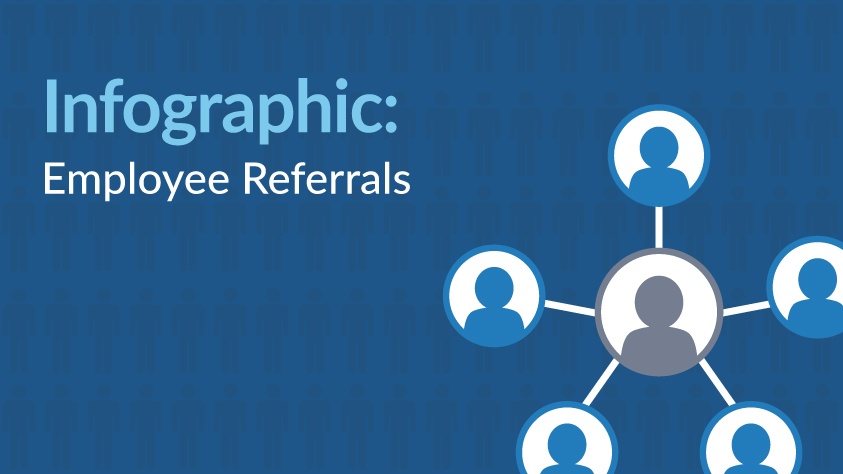 Your reputation is on the line: the organisation is trusting you to find the right people for the right jobs at the right time – without skipping a beat. Unfortunately, you don't have the luxury of unlimited time or resources, so you can't afford to play a trial-and-error guessing game.
...Read More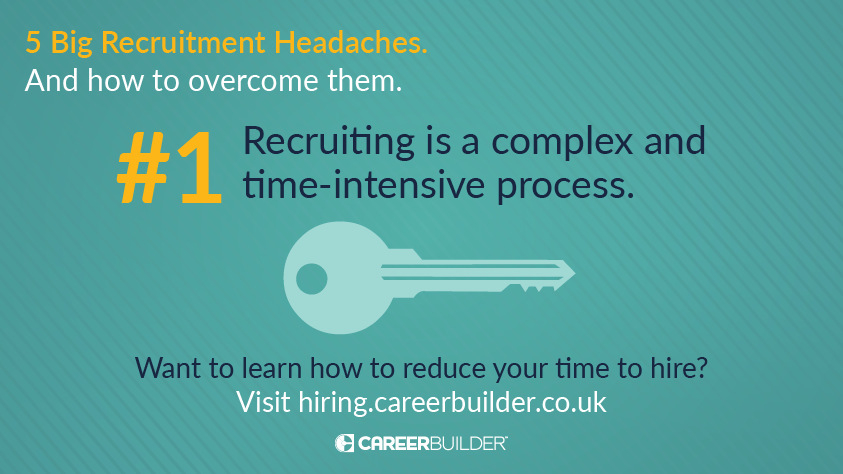 Learning more about why your candidates stick with your process or leave it can produce great results. While candidate journeys get more complex, companies need to give themselves the best chance to connect and nurture candidates.
...Read More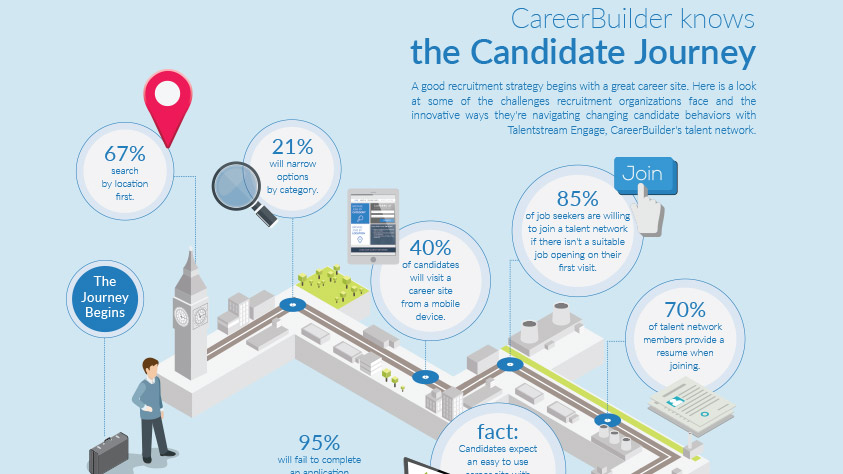 Do you want to advance? Sure you do! Here's how you play the game to take your boss's seat – no strings attached.
...Read More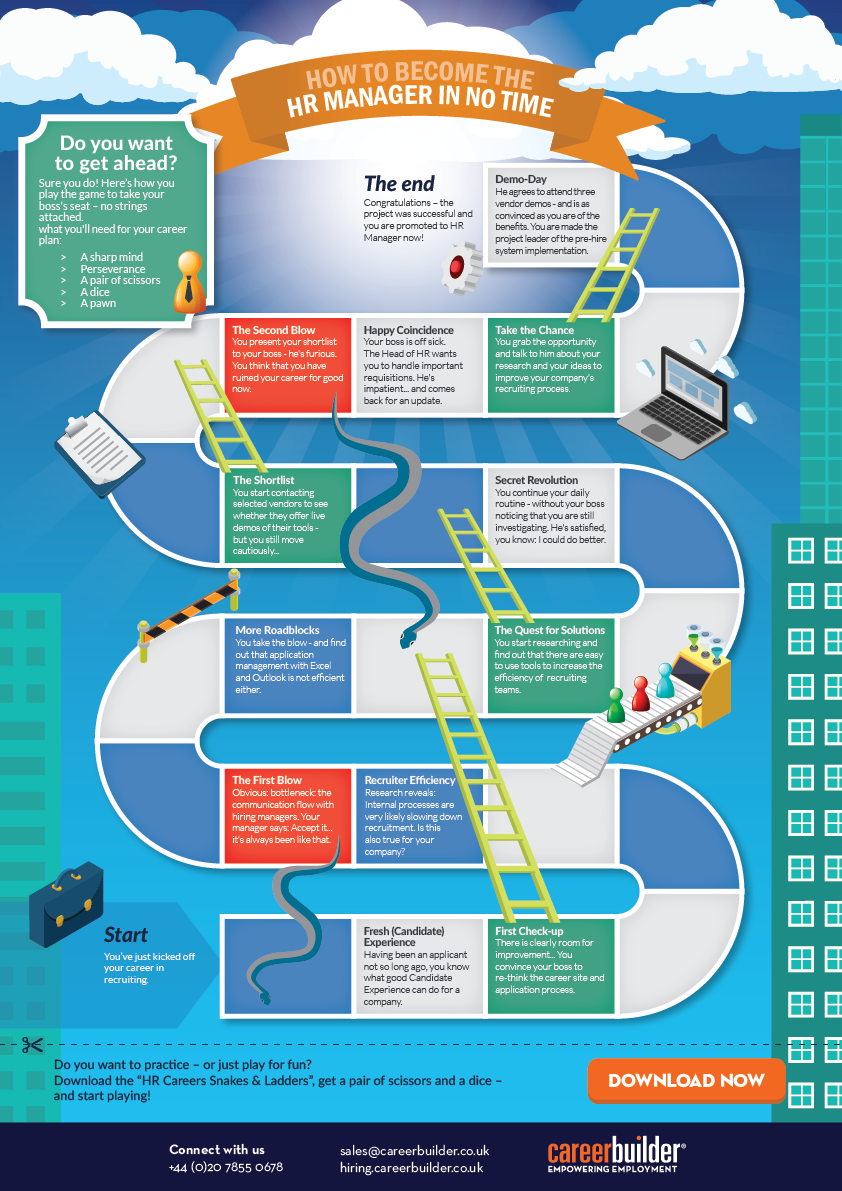 Today the power has shifted from the employer to the candidate, as employers find themselves losing top performers, and candidates with specialized skills are in high demand — and even harder to find. The CareerBuilder Candidate Behaviour Study 2015 will help UK hiring managers and recruitment professionals get a behind-the-scenes look at candidates' job search process as well as other employers' hiring process to empower them with the insights necessary to
...Read More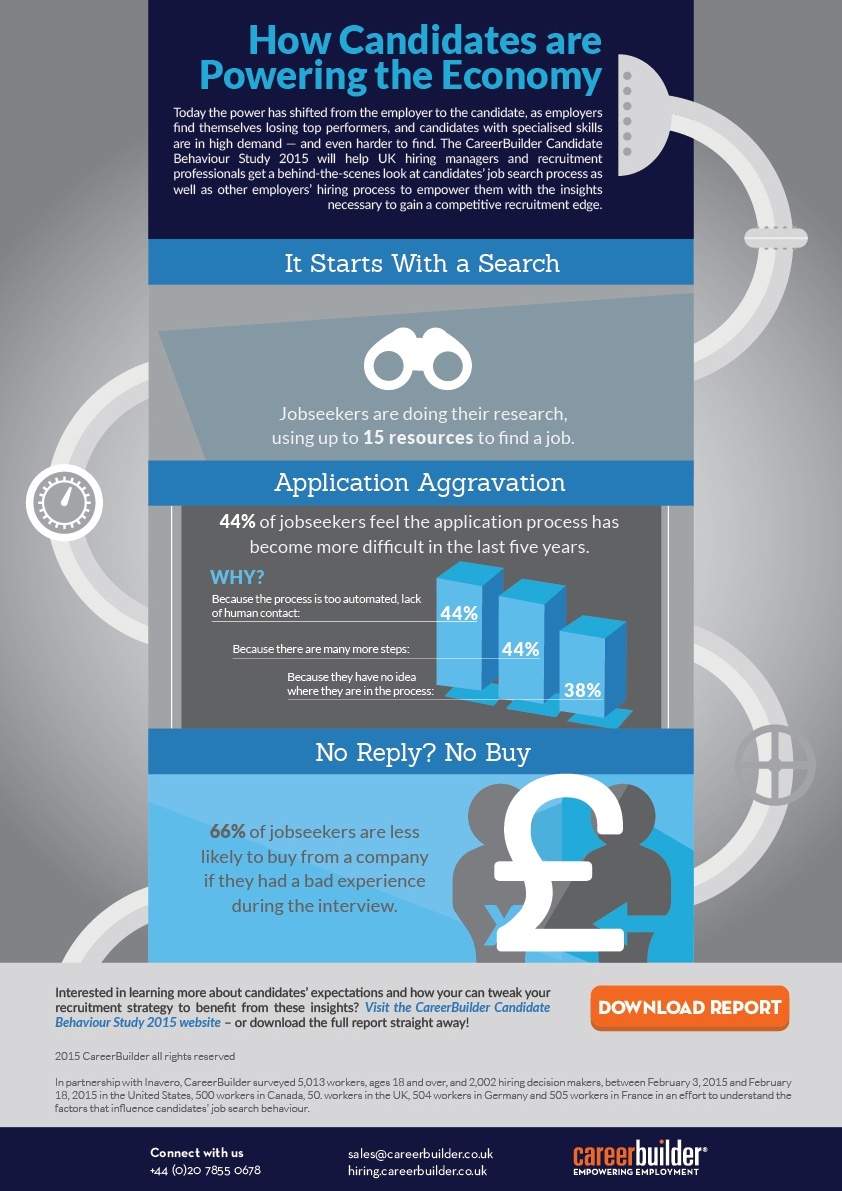 Do you ever wonder how companies such as Google and Facebook consistently rank as the "best places to work"? It can't only be due to gourmet meals, pet-friendly offices, opportunities for taking a nap or in-office massage… They adhere to what Jonathan Rosenberg, advisor to Google boss Larry Page, says: "Data is the sword of the 21st century. Those who wield it well, the Samurai." In the Western World, we have drawn on this highly appropriate comparison from Asia
...Read More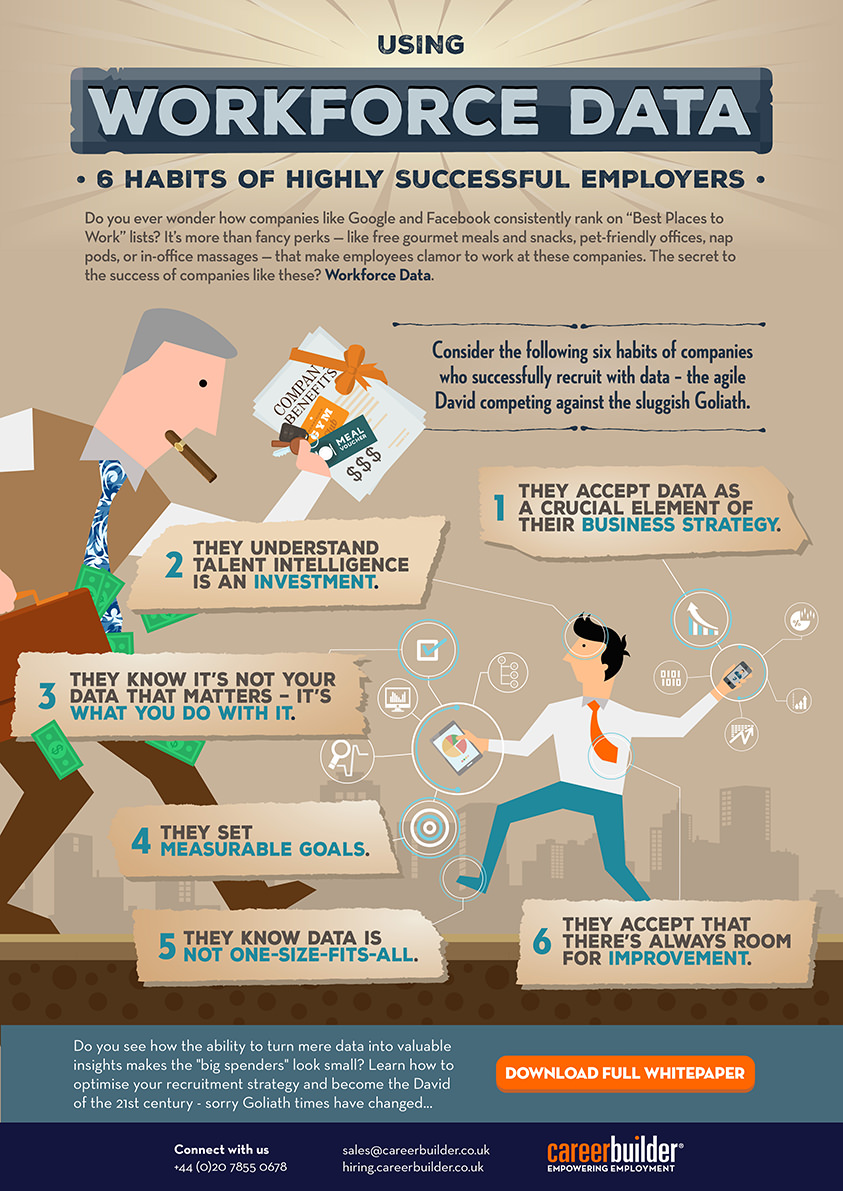 Candidate experience, mobile recruiting, agile recruitment and, last but not least and somewhat neglected by the media, the shortage of skilled workers – Today's HR professionals have many challenges to deal with. How do they do it? And how does the brain of a successful talent adviser need to function in order to meet these demands? What is a technology cortex? And what do you need a business acuity lobe for? Question after question … See for yourself.
...Read More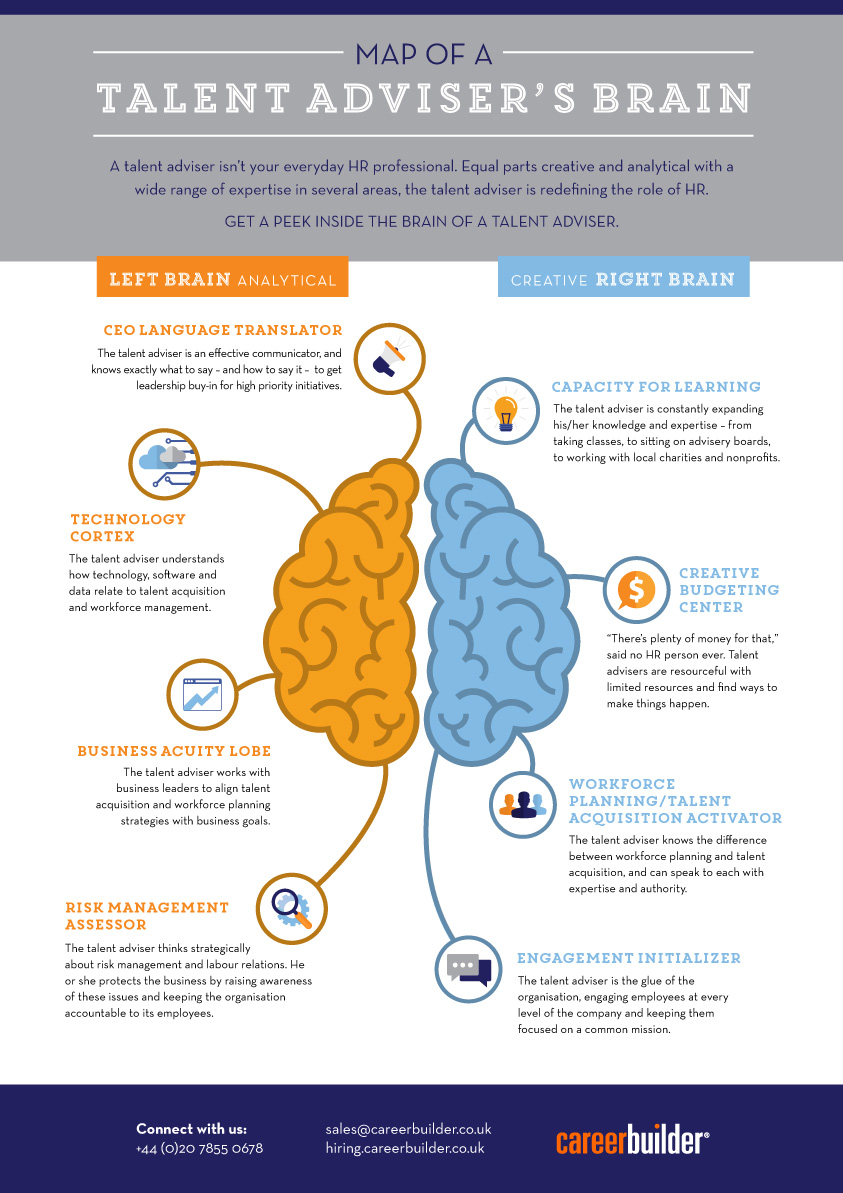 When eight arms sometimes don't seem enough, then it's time to take a step back and bring a little more calmness into everyday work. A couple of small tricks will quickly help you to reduce your stress level – after work as well. With a pinch of 'Ohmmm' and six basic rules, we show you how you can maintain or re-gain your work-life balance.
...Read More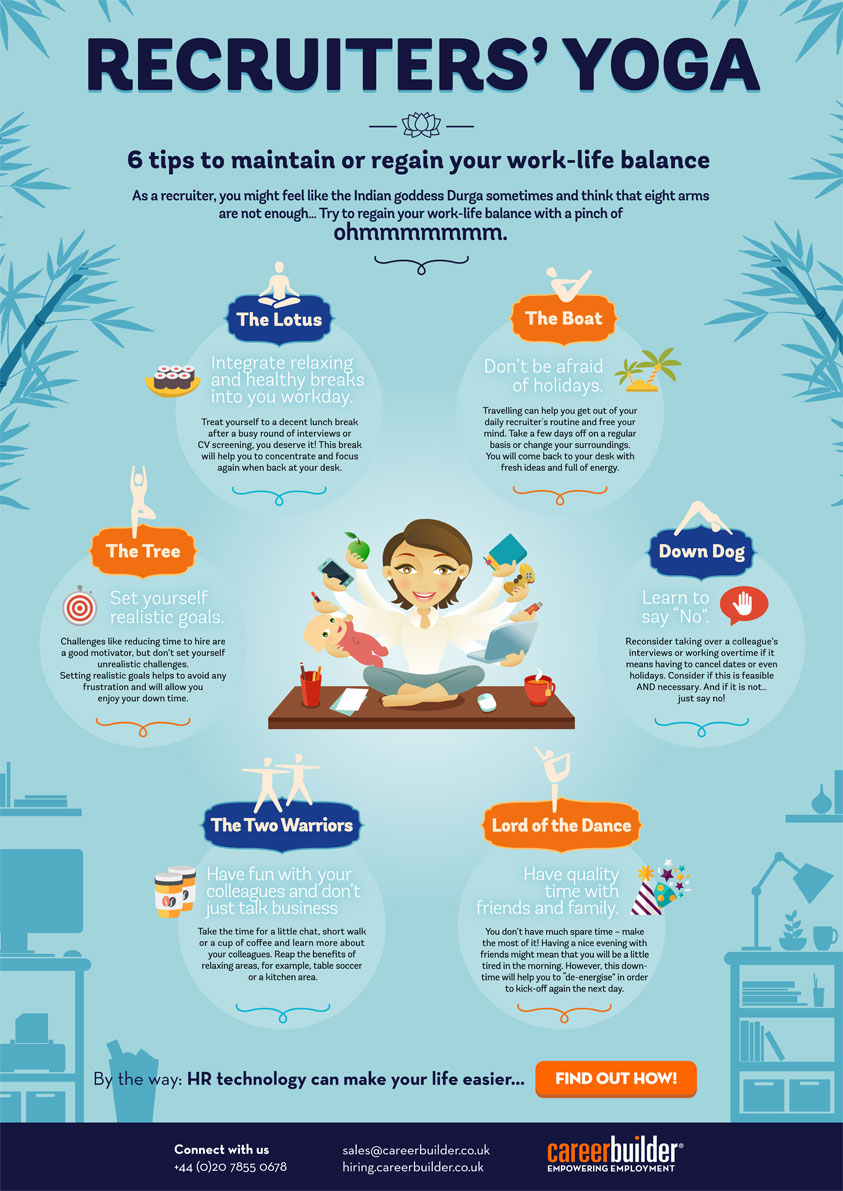 Subscribe to Email Updates