Your reputation is on the line: the organisation is trusting you to find the right people for the right jobs at the right time – without skipping a beat. Unfortunately, you don't have the luxury of unlimited time or resources, so you can't afford to play a trial-and-error guessing game.
Our infographic shows you how to overcome some typical recruitment headaches and prove your worth as a recruiter.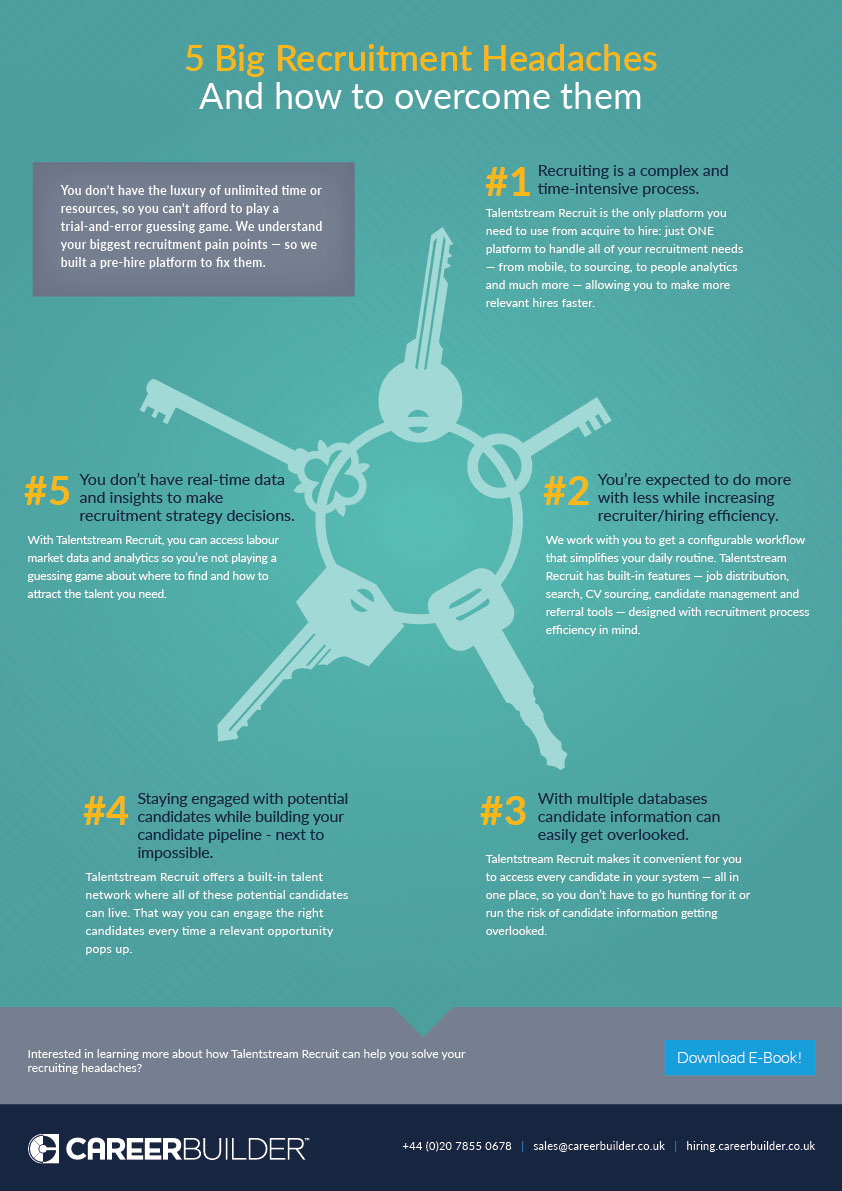 Get a head of the competition in recruitment. Our free e-Book will show you how!