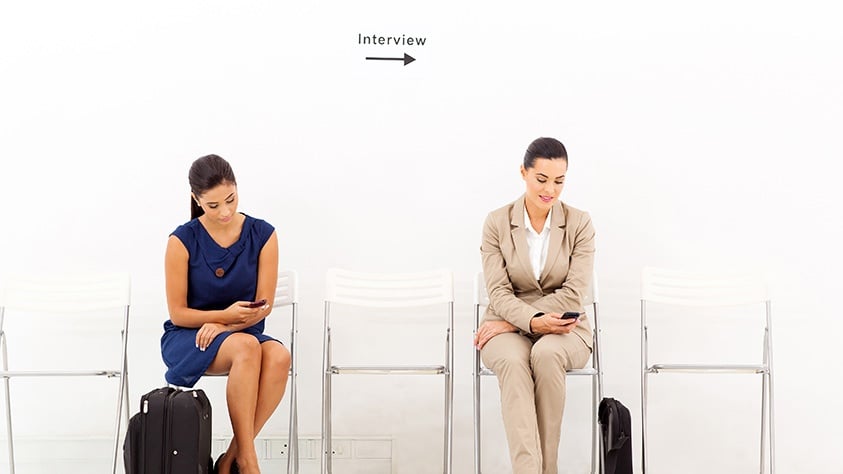 At least 8 percent of candidates find applying for jobs on a mobile device tedious – as shown by the current Candidate Behaviour Survey from CareerBuilder. If these candidates are unable to find the right information, or apply for a job with just a few clicks, you are very likely to lose them. And in view of the ever increasing shortage of suitably qualified people, companies can no longer afford this. Develop an awareness of how today's candidates behave, and show your applicants the level of respect that they expect from you.
Must-Have: Mobile Candidate Experience
Offering an outstanding mobile candidate experience does not necessarily have to be a technological challenge or financial burden – it's easier than you think. At the most, it could mean changing the way you work, and the mindset you have probably held for the past 10 years.
What can you do right away? We have a few suggestions:
Optimise your career website. Make improvements to your job site as soon as possible. If it looks like a "junior" version of your desktop site, then it is definitely not optimised for mobile devices. Your career site should be easy to navigate – just like other mobile apps that you love using. Pinterest, for example, has different versions for people using desktop computers and other devices such as smartphones and tablets. You career site should do this as well.

Test what you are offering candidates. The use of mobile devices for job searches is also growing exponentially. Potential candidates want to apply for your jobs using their mobile devices. Make it as easy as possible for likely applicants – and take advantage of this pool of candidates. But try it yourself first, by applying for one of your own vacancies from a mobile device: find out what candidates experience.

Get used to accepting profiles instead of CVs. How many clicks does a candidate need to apply for a job in your organisation? You lose two candidates for every 'click' that you add. Many companies have realised that candidates are applying for jobs via social networks – with just their profile. You should therefore offer a 'one-click' option to people applying for your jobs. HR professionals often insist that they need a CV in order to include someone's application. We don't. CVs are great, but all you need for the recruitment process is a name and contact details.

Measure your career site traffic in more detail. Do you know what devices your candidates are using – mobile phone or desktop? You should! Once you have optimised your website and jobs for mobile devices, you'll be surprised by the "before" and "after" effects. At the moment you could be missing out on outstanding (and perhaps younger) candidates that access your website with their smartphones.

Give candidates what they want. Do you list company benefits and perks on your website? And what these benefits are worth? Why not? Potential applicants, particularly passive candidates, look for this sort of information in particular. Tell them. How difficult is it to find your job openings? Do candidates have to click four times through your website before they come across your job vacancies? They should appear on your homepage instead, for example by displaying a prominent link or button to your job openings. Too many companies make it too difficult for candidates to find what they are looking for.
Inspired by: http://thehiringsite.careerbuilder.com
Image: © michaeljung's- Shutterstock.com