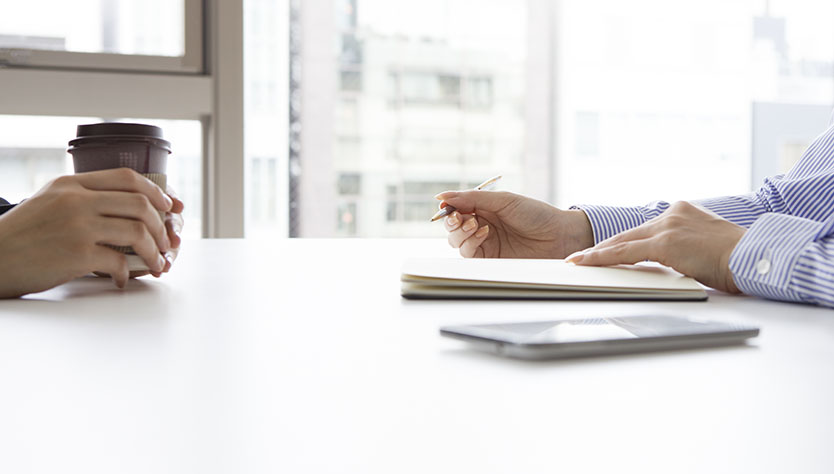 "What are your strengths and weaknesses?", "Where do you see yourself in 5 years" or "Tell me about a situation in which you successfully dealt with a challenge" – Questions than any candidate will have heard at a job interview. And, because they know exactly what they are driving at, the ones for which they will have a standard answer at the next interview. But if you really want to get to know your applicants at an interview, you need to be a little more creative. This will not only increase the changes of receiving an honest and spontaneous answer, but also show that you are an employer with a genuine interest in the needs and expectations of your employees.
We asked 7 HR experts which interview questions are essential for finding the ideal candidate for their vacancy.
1. What does a company owe its employees?
Just as you have certain expectations for this candidate, the candidate has expectations for the company. Not only will you learn about what this particular candidate hopes to gain from this job and the company, but you'll also get valuable job seeker insight for how you should sell your company and its brand to job seekers going forward.
2. What sorts of trends do you think affect our business?
The answer to this question can provide insight into candidates' level of industry knowledge and awareness of industry trends.
3. If you were to be hired, what do you think would be the reason you may not stay in this position or with the company?
Yet another question in which the answer might inform future recruitment efforts in terms of how you can position your organisation as an employer of choice.
4. What risks did you take in your last position?
Innovation has become more valuable than ever for business, and this question could be key to gaining insight into not only a candidate's drive and ability to think differently, but how he or she manages the outcome of risks – good or bad.
5. When was the last time you had to deliver a negative message to a customer, and how did you handle it?
Even in the most well-organised businesses, things happen that prevent people from delivering on a promised deadline. This question enables you to gauge a candidate's ability to handle these less-than-ideal situations.
6. Tell me when you used your sense of humour to diffuse a situation.
"Most large corporations and many small ones feel that a sense of humour is not needed and it is not encouraged. We firmly believe that a happy employee is a productive one," said the hiring manager who contributed this question.
7. What was the most useful criticism you ever received?
A twist on the cliché "What's your greatest weakness?" question, this one enables hiring managers to learn what kind of feedback candidates receive from others while simultaneously learning about their weaknesses (as perceived by others).
What other questions do you ask your candidates at interview? Let us know by simply adding a comment to the article!
Source: cbforemployers
Image: © Leonardo da - Shutterstock.com