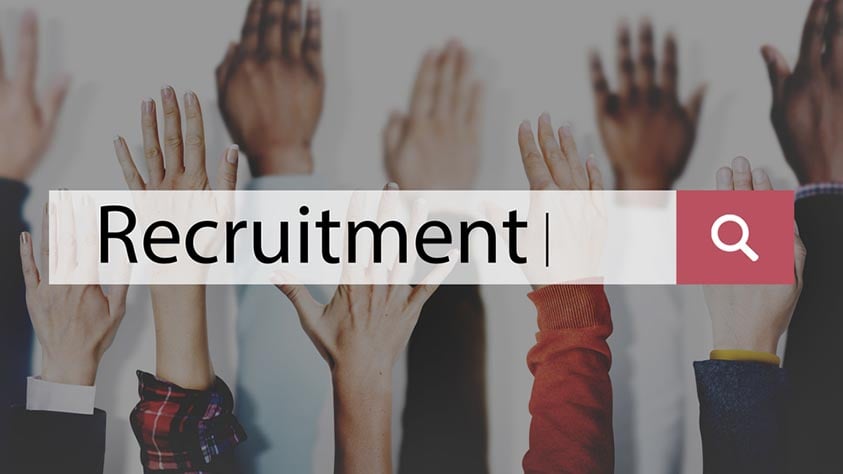 Where will you find the talent you need in 2016? We've identified the top four areas we believe you should focus on to ensure success.
Online Job Postings
Despite the never ending parade of new and shiny tools that vie for our attention, the reality is that posting jobs online is still one of the most effective strategies in a recruiter's arsenal.
Whether it's on a desktop or mobile device, job seekers begin their job search using a search engine, and the results returned for any online job search are typically dominated by postings on job boards. What happens next is often a "good news/bad news" situation – lots of applications, but only a few qualified candidates.
How do you ensure that your job openings become the signal among the noise, and entice only qualified applicants to click "Apply Now"?
Understand the difference between a job description and a job advertisement. Put your "Mad Men" hat on and write a compelling job posting that captures the attention of the reader and focuses on aspects of the job and company that are most attractive to them.
Relationship Marketing
Successful recruitment marketing strategies often parallel solid consumer marketing strategies, and relationship marketing is one of the top trends identified for marketers in 2016. Like consumers, job seekers have become numb to interruption marketing and mass messaging (ads and cold calls), and now seek a more personalized and permission-based approach.
The fact that almost 44 percent of the world's population now has Internet access, and most UK smartphone users check their phone at least hourly, means that employers have the opportunity to build ongoing engagement and trust with prospects who are actively searching for jobs now – and also with those who may in the future.
How can you build a community of loyalists and potential brand ambassadors?
Go beyond connecting, following and friending. Be intentional about engaging with those who express an interest in your company, and focus on adding value to the relationship by sharing content, resources and your expertise.
Employee Networks/Referrals
Surveys and studies show that employee referrals are the most effective source for quality hires, and smart employers are placing more emphasis on how they can tap into this desirable resource. Traditional methods include encouraging employee referrals with everything from cash bonuses to quarterly drawings for coffeemakers. In reality, these types of "incentives" do very little to achieve the desired result.
Referrals happen because employees like the place where they work, and they want to help their friends. Even Google, the most desirable place to work, found that monetary rewards have little to no effect on increasing referrals. They learned that providing employees with information about open positions, and encouraging them to think specifically about whom they know that might be a good fit, produced significantly better results.
How can you uncover the gold in your employees' networks?
First, ensure that you have a great place to work (not simple, but critical), and then literally ask your employees to invite their friends and acquaintances to come and join them.
Recruitment Intelligence
Big data. Data wrangling. Data visualization. Data curation. Everyone's talking about data these days, but how exactly does it impact your job in talent acquisition? The truth is that much like the red pill, data can help you embrace the truth of reality – and enable you to develop strategies to face it head on.
As projected demographic shifts and talent shortages loom larger in the future, talent advisors and recruiters will be pressed hard to move away from traditional recruitment methods informed by past practices and dominated by gut feel or instinct. We must become experts at identifying and recruiting talent based upon more precise targeting and availability.
2016 will provide us with many challenges – but significant challenges create great opportunities. Position yourself and your team to shine. Take the red pill!
Download our free eBook now!
Want to know more about how you can make your recruitment process even more efficient? Our eBook provides valuable tips!
Image: © Rawpixel.com - Shutterstock.com