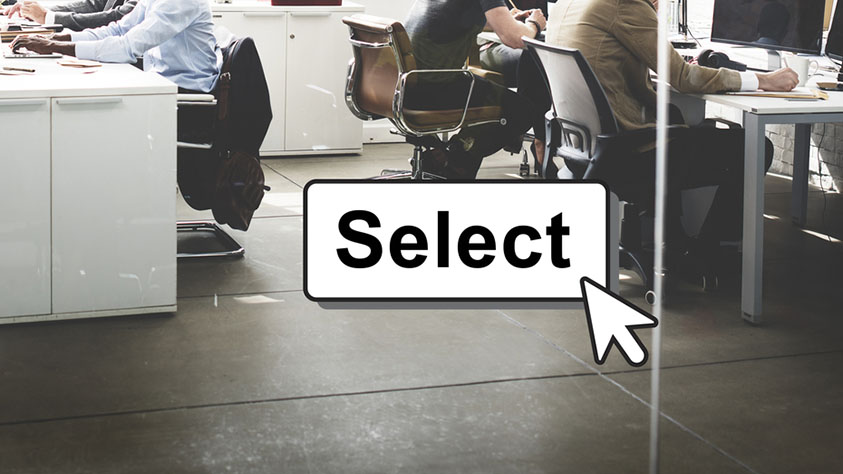 Employers often give little thought to what applicants are really interested in, what they expect or even what puts them off. Or what effect a clear idea of the ideal candidate has on their recruitment success. But the candidate personas should be top of mind when creating social recruitment messages, reaching out in emails and creating job advertisements.
What makes the ideal candidate tick?
Recruiters can discover what preoccupies today's candidates with the help of statistics and surveys. But the most important thing first: be clear about which target group you wish to address. This can vary greatly depending on the vacancy. Only then are you ready to take the next step by considering the typical characteristics of your target group. This should include not just age, education and practical experience, but also goals, motivation and concerns. You can use this information, for example, to highlight relevant benefits that a candidate can expect from your company in the job ad. This will help you to attract the right applicants.
Where can the ideal candidate be found?
Candidate personas can also be used for a more specific method of targeting candidates: the niche job board.
Niche job boards are specific to an industry or demographic. There are job boards for nurses, job boards for working mothers, job boards for remote workers and so many more. In fact, over 40,000 online job boards come and go every day, and with that many to choose from, how do you know which ones to focus your spend on?
Look for these key components in a niche job board:
Managed Content
Niche job boards that use relevant content to support the interests and needs of their targeted job seekers are thought to be more useful. When visiting a niche job board, look to see if they publish a blog or have an RSS feed that publishes articles targeting the candidates you're looking for. Your ROI on posting to this job board is likely going to be better since the job board itself brings in reliable prospective candidates.
Employer Testimonials
Testimonials from real employers that used the niche job board are a great way to see how credible a job board is. 90% of consumers state their buying decisions are influenced by online reviews, and the same can be said for an employer's decision to purchase ad space.
Job Seeker Analytics
How about a niche job board that is completely upfront with their job seeker views and clicks analytics?
All three of these things need to be considered when looking for the right online niche job boards to focus your time and spend on. Client testimonials prove credibility, content curation proves visitor security and upfront analytics serve as proof points that a job board is worth your time and money.
Post vacancies on several job sites at once - with just a few clicks
Job distribution software does not only help you to post vacancies on multiple job platforms. You also get a valuable insight into how the various sources perform - and can then decide where your budget can be most effectively used.
Want to learn more about creating candidate personas and improving your recruitment process?
Download our free eBook now!
Image: © Rawpixel.com - Shutterstock.com