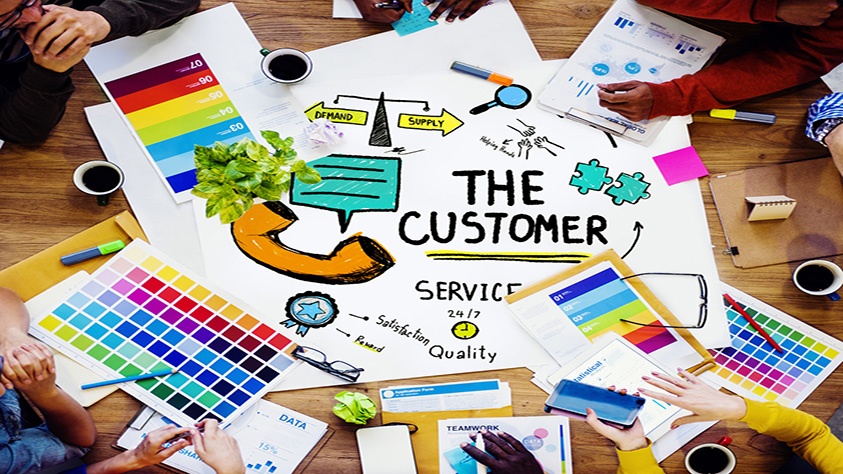 It's evident that HR departments are starting to think more and more like marketers. How effective is this morphing of department capabilities? And if they are practicing marketing techniques, should recruitment report into the marketing department? These are questions that are on the lips of many bloggers and commentators from both the marketing and HR specialisms. So we ask how can HR, recruitment and marketing blend to create the perfect candidate proposition?
What is a standard definition of marketing?
"The methodology of communicating the value of a product or service to customers, for the purpose of selling that product or service"
Now let's rephrase that slightly:
"The methodology of communicating to job seekers the value of working for our business, for the purpose of selling the idea of being employed by our business."
Sound a bit like recruiting to you? And whilst in the UK we may sometimes like to consider HR and Recruitment to be two different entities, in reality they're not. If Human Resource Management is about our people then the way we attract and acquire them must be a major part - it's what starts the employment relationship, sets the expectations around that relationship, and therefore ultimately what influences whether the relationship is successful and longterm or not.
Lets consider that HR practices recruitment marketing, then talent attraction campaigns should be run like real strategic marketing campaigns. According to James A. Breaugh PhD. (Consultant and faculty at the University of Missouri)
"The first step in your recruitment process should be establishing objectives." He continues "Having established clear recruitment objectives, you should next develop a coherent strategy for recruiting individuals to fill job openings. This strategy development phase involves establishing a specific plan of action for attaining recruitment objectives."
Let's look at what should be in HRs strategic recruitment marketing campaign:
Understand the value of the product

In this case the product is 'working for us' so do we really understand what we have to offer? The vision, values and culture need to be clearly defined in a way that will make them simple to articulate. Job seekers, like consumers, respond to straightforward, descriptive messages that immediately answer the question 'what's in it for me?'. The entire HR function has a part to play in this. From the attractive mixture of compensation and benefits that our reward team can offer to the multi-platform approach to learning and career development from the L&D guys, not forgetting the interventions and behaviours that show how valued the employees are, the whole HR and talent acquisition function plays a part in scoping and evaluating the EVP.
Understand the target audience
Who are we trying to reach? If we are going to develop key messages then we need an understanding of the demographics, attitudes and behaviours of the job seekers we want to target, and if run like a true marketing campaign then we will be looking at proper targeting and not a broad brush invitation to a large audience. This can come from working closely with hiring managers to scope out the strengths and capabilities needed (forget the job description, find out what's really important!) and engaging with the people we already have in the business to get their perspective on who we should be looking for and what is likely to entice them to want to work for us. We also need to think if we should be targeting 'lapsed customers' - in this case alumni or people who have previously applied or been considered before.
Which channels?
It's easy to try and be everywhere all the time when you are looking for talent but the most effective marketing campaigns are those in which the channels and routes to your target audience are clearly defined. Digital and social platforms, print media or good old fashioned word of mouth networking and referral - know which are most likely to succeed and don't stretch the campaign, and budget, too thinly by trying to cover all bases. Again we should try to leverage the knowledge we already have in the business and find out from current employees where our target audiences are likely to hang out online.
Consistency and content
Join the dots between digital and social, offline and online, to make sure there's no confusion or mixed messaging. Whether a candidate visits your career site, Facebook page, third party job listings or receives email marketing, the identity and employment messaging should be clear and consistent. Nothing is likely to put an in-demand job seeker off more than a company that can't define and communicate their EVP.

Similarly the content you create, be it visual graphics, video, blog or newsletter, should be clear, concise and compelling. Try to use fewer content assets and re-purpose them across different channels. For example a case study can be used in a blog and also form the basis of a video, some findings could be represented in an infographic and excerpts can be used across different social media platforms.
What does success look like?
Every successful campaign needs an objective and an understanding of what should be measured and what would constitute success. For a recruitment campaign it could be one key hire, an intake of new skills and experiences within a certain function or level, the building of a talent pipeline, or raising employer brand awareness. For some in-house teams it may be the more standard time or cost per hire whilst a surefire way of showing the value of a successful campaign could be to nail a meaningful quality of hire measure.

When I looked at the future of recruitment landscape in a recent blog it was clear that recruiters will not just need to acquire a wider skill set but also embrace a broader mindset, part of which must be to adopt marketing's discipline in scoping out a strategic and successful campaign.
Inspired by: http://info.broadbean.com/blog
Image: © Rawpixel - Shutterstock.com