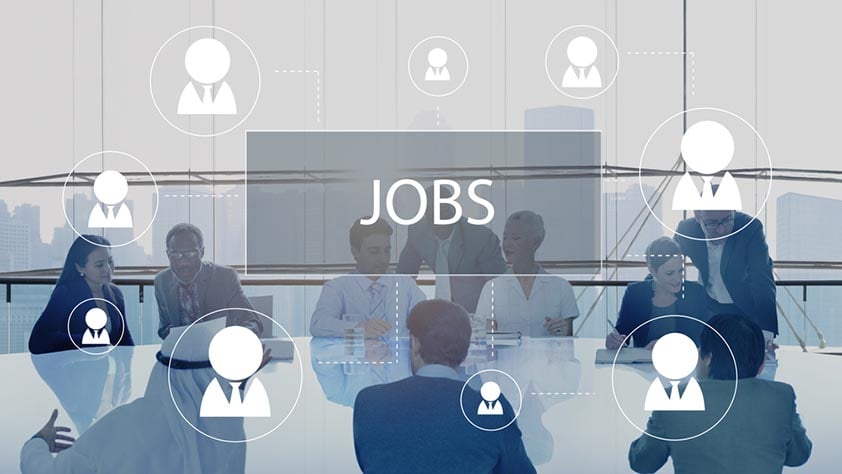 With a reluctance to change employer in uncertain times, acute skill shortages in some areas and unemployment at an 8-year low of 5%, finding and hiring the right person has become an even bigger challenge. Your ideal candidate may not even be looking for a new job, since according to Helen Pritchard of Blue Sky Digital Marketing, an estimated 44% of employed workers identify themselves as 'passive' candidates or people who do nothing at all when looking for a new career opportunity. What's more 79% of global working professionals would also consider themselves to be 'passive' when it comes to seeking work. Tapping into this potential could be a decisive factor in your successful recruitment strategy.
Why Passive Candidates?
Since passive candidates are generally employed, and not actively looking for a new career opportunity, your preferred candidate is not likely to receive multiple job offers. Furthermore, research suggests that passive candidates are more open to a unique job offer – meaning you can fill the vacancy quicker. And, they may even stay longer because of the individual relationship you build with them during the recruitment process.
How to Find Them
Passive candidates will not be looking at job adverts on company websites or job portals, so you'll need to look to other sources. Social media is a great place to start. But before you do, it's important to be clear about the type of candidates you are looking for. What skills do they need for the job? What type of person are you looking for? What are your company's values and culture? This will help in focussing and positioning your search.
Facebook allows you to buy advertising space targeting the specific group you are looking for, for example school leavers, graduates, young professionals etc. Business networks such as LinkedIn allow you to search for individuals with the right skills and qualities you require and to contact them directly. Alternatively, a carefully chosen hashtag on Twitter could be indispensable if you are trying to fill a very specific role, which could lead you to just the right person.
Employee referrals produce both active and passive candidates. But you may need to incentivise your staff to proactively contact passive candidates through their own social networks, rather then just referring people to you who are actively looking for a new job.
Or perhaps you already have the ideal passive candidate in your own talent pool or database?
How to Convince Them
Once you've sourced passive candidates you will then need to convince them to consider a new job. Whether you're contacting someone by email, through social media, from a database or by telephone, here are some do's and don'ts:
1. Avoid generic emails and poor introductions. Passive candidates may not know anything about your company, so include key information in initial communication.
2. Avoid using clickbait and business clichés such as 'touching base' or 'run this idea past you'.
3. Don't apologise for contacting someone! Avoid the very British thing of saying 'sorry'.
4. Establish a relationship by communicating personally and promptly. This is particularly important for referrals, where your employee's reputation is also on the line.
5. Passive candidates will most probably not have an up-to-date CV, so be flexible, for example by indicating you're happy to accept an online profile. Current job commitments may mean they have little time to consider a new venture immediately, so be realistic with any deadlines.
6. Make the next step clear. What does the passive candidate have to do next? But don't pester people - this could turn potential candidates off and damage your company's reputation.
7. Even if the initial response is negative, leave the door open, for example by inviting candidates to join your talent pool. Although someone isn't interested today, they may be in the future.
8. Remember that the candidate experience is probably even more important when dealing with passive candidates. You only have one opportunity to make a good first impression.
In a nutshell: Passive candidates can help you win the war for talent, but once you've sourced them, success depends on your skill and professionalism in dealing with them.
Image: © Rawpixel.com - shutterstock.com