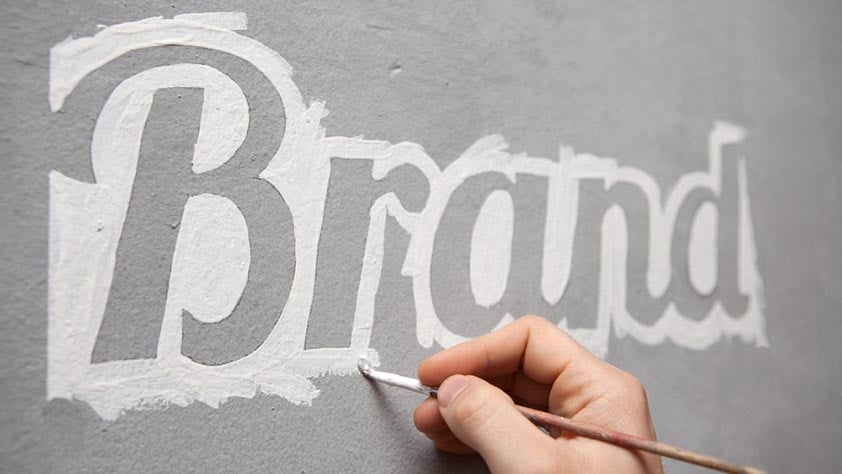 Well designed recruitment campaigns in HR are now equally as important as advertising campaigns in marketing. There are also valuable synergies between HR and marketing in respect of employer branding. We explain how you can benefit from them here:
1. Eliminate departmentalised thinking.

Do you know what your colleagues in marketing are currently working on? What campaigns are in the pipeline and what new communication channels are being tested? You should do. Because HR professionals are ultimately also marketing specialists. Instead of products and services, they present job vacancies in such a way that they are attractive by customers, or rather candidates. This is marketing. Where this involves an authentic employer brand as an effective advertisement for your company in the job market, the interfaces with classic marketing are even clearer. Product image, social responsibility, corporate design, and customer and employee satisfaction are just some of the factors shaping the employer brand - and influencing how it is perceived through marketing initiatives. So HR and marketing are really in the same boat; one that can successfully reach its destination when everyone rows in the same direction.
2. Speak with one voice.

The success of your efforts depends on communication. In order to develop an attractive and authentic employer brand, there is a need for a transparent, ongoing dialogue with your marketing colleagues. The employer brand should be regarded as a joint project and an interface between HR and marketing. One side provides important details for potential applicants, such as the job profile, organisational structure, salary package, working hours etc. as input for developing the employer brand. From the other side comes information about corporate values, philosophy, employee benefits, and also corporate design. The common objective is to create an attractive public image with both customers and candidates. Choosing the correct method and channels of communication is no less important and should be agreed jointly. In black and white: if the marketing department advertises cream cakes on TV, whilst HR wishes to tempt applicants to potato salad via Facebook, it is difficult to convey a credible image as an employer.
3. Cultivate the same target group.

In addition to customers in marketing and candidates in HR, there is a common target group that is equally important for both parts of the organisation. Your own employees can be valuable ambassadors - both for products and services, and for the company itself as an attractive employer. But this only works through personal conviction. Therefore, consider developing initiatives together with marketing that involve employees in helping to shape the brand. This might include workshops, brainstorming sessions, employee surveys and officially asking for people's input. It is particularly important that employees are involved in discussions relating to where the company is positioned in the job market, identifying strengths and weaknesses as an employer and in developing the company's USP. After all, employees experience current employer qualities on a daily basis, and know where there may be need for improvement.
4. Think in terms of campaigns.

Tap into the campaign thinking of your marketing colleagues. Recruitment processes have become more than just a job advert, an interview and employment contract. They are now campaigns for acquiring talent. As an HR professional, you have to develop and market a product that satisfies the needs of your target group, i.e. a job that meets the applicant's expectations. But applicants are not 'beggars': today the candidate, or rather customer, is king. Each encounter that an applicant has with a potential employer should be a positive and motivating experience. The candidate journey is therefore similar to a successful marketing campaign, and is becoming a long-term employer branding instrument. There are many parallels with the work of your marketing colleagues; including issues such as product value, target group, communication channels, content strategy and measuring success. Make use of this know-how.
5. Make use of creative potential.

In the war for top talent, standing out from the competition requires creativity. It is no secret that marketing departments often include creative individuals, who can bring a breath of fresh air to both employer branding and recruitment. For potential applicants, creative ideas could be the icing on the cake in the application process. A marketer knows how to formulate key messages succinctly, and how to appeal to individual target groups. They also know how to communicate these messages in all relevant social channels. Through creative design, for example in job adverts or career websites, it is possible to achieve (visual) brand recognition - in keeping with an effective employer brand. Consistent branding throughout the organisation ultimately strengthens your company's identity, whilst at the same time increasing awareness among potential applicants.
Image: © quietfall - Shutterstock.com