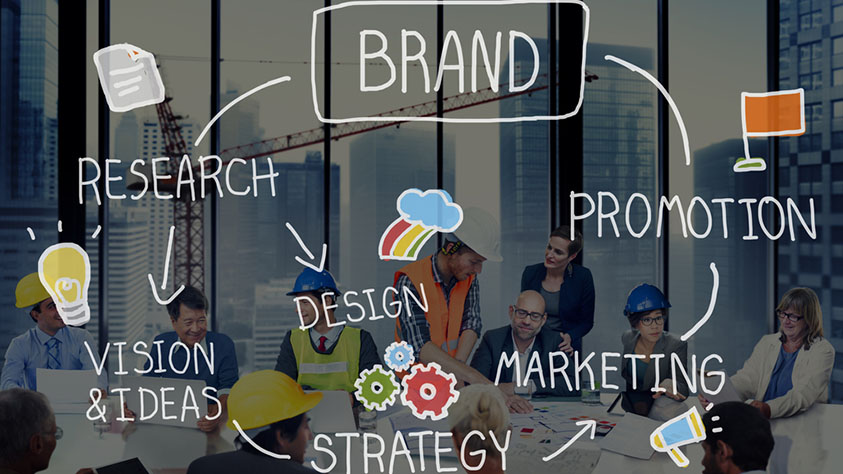 Medium-sized employers need to do more in promoting themselves. According to a recent survey, skills shortages are being exacerbated by systematic shortcomings in employer marketing. But this is just where the opportunities in the competition for top talent are to be found.
Skill shortages are weighing heavily on Europe as a business location. That is why employer branding is becoming increasingly important, particularly for medium-sized companies. Because even the majority of forward-looking companies are still failing in respect of employer marketing. Although the majority of companies surveyed have a career website, not all of them practice employer branding on it. Often the links to "careers" or "jobs", which should lead to further information, include current job vacancies only.
Companies often perform below average in respect of almost all criteria that are part of successful modern employer branding. This concerns both the contents, i.e. issues such as workplace flexibility, career opportunities or company benefits, and the way things are communicated, such as the use of videos, downloads or interactive elements.
Well qualified women and young top talent are ignored
For example, issues of work-life balance - an increasingly important factor when choosing a company - are rarely dealt with on career pages. For well qualified women in particular (and fathers too of course) information about flexible working hours, arrangements for working from home, part-time working and company kindergartens can be decisive factors. One has to assume that such work-life balance aspects are practised in many more organisations, but those that fail to communicate them are missing the opportunity of attracting skilled workers for whom family-friendliness and flexibility play a key role.
The attractiveness of the location - for example the advantages of a large city or a rural environment - is seldom included on the career website. Well qualified jobseekers in particular decide on which company they wish to work for based on these criteria as well.
Other important criteria for jobseekers are company benefits - from company pension schemes to tickets for local public transport, many companies offer their employees a variety of such perks. But again, you find hardly any information about them on job and career websites.
Use the internet to address the needs of today's top talent
Innovative medium-sized companies can not only use contents, but also design features for image building, for example by using moving images: the use of corporate videos or testimonials on career websites allows employees to present their own personal views. Interactive elements, social media formats and a modest range of downloads can be used in the same way: communication forums that are a matter of course for young well qualified professionals from Generation Y should also have a place on the career websites of medium-sized companies in Europe.
Would you like to know more about how you can meet the needs of today's talent, optimise your recruitment process and attract the best candidates?
Download our free eBook now!
Image: © Rawpixel.com - Shutterstock.com