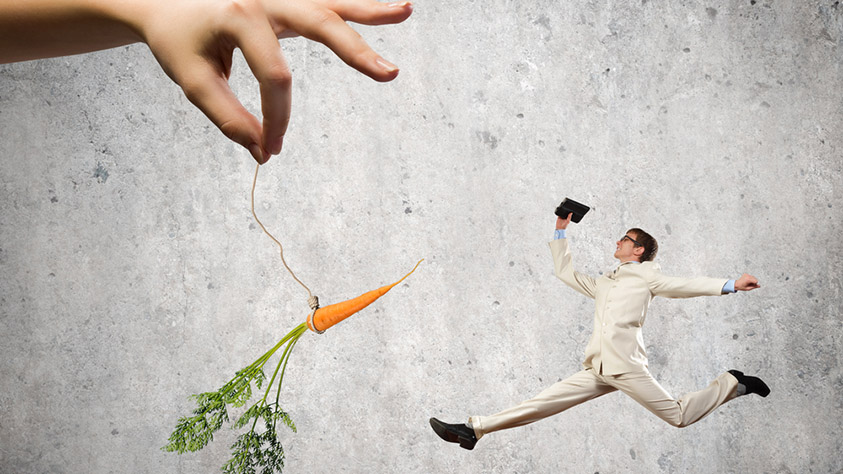 It's no secret that a more engaged workforce is a more successful and productive workforce. Still, promoting and increasing employee engagement can be one of the trickiest goals for many organisations to accomplish.
Here are some common mistakes employers make that can be harmful to employee engagement.
Not explaining decisions
For most workers, nothing reinforces the feeling that they are "just going through the motions" as much as a lack of transparency.
"Too often, leaders try to 'protect' employees from business decisions and realities because of associated insecurities and unknowns," says Matt Cholerton, cofound of Ping Labs, a performance management firm. "Employees want to be part of the solution, and more often than not, are disengaged when they learn of all that's happening 'outside' their influence. Employees are close to the problem and have valuable input."
Cholerton also points out that uninformed employees often make incorrect assumptions about the decisions being made by management. This could lead to not only disengagement, but also a lack of faith in leadership.
Not following through on survey results
One of the trickiest aspects of successful employee engagement is figuring out what workers actually want. Many organisations rely on internal surveys to gauge employee satisfaction, which is an excellent start. However, taking action based on those results is just as important.
"Nothing is more frustrating to employees then taking the time to provide thoughtful feedback and having leaders take no action or fail to close the loop," says Mikaela Kiner, founder and CEO of uniquelyHR. "A lot of good can come from engagement surveys, but unless you are planning to dedicate the time and resources needed to analyse the results, communicate and take action, don't bother. It hurts morale more to ask for feedback and do nothing, than if you'd never asked in the first place."
Forcing fun
Group outings can play a pivotal role in team-building, but choosing the right location or activity is often a difficult balancing act.
"Some outings and team-building events really do let people blow off steam and get to know each other on a more personal level. But you need to make sure of a couple things," says Kiner. "The activity should be interesting and not intimidating for most of the group – for instance, when I was pregnant I turned down a ropes course and as a vegetarian I've said no to many steak dinners. People also need time to enjoy it. If half a day out means they'll be up until midnight catching up, many would rather be home with their families."
Not being flexible
It may seem counterintuitive to increase engagement by offering more flexibility, but allowing employees to manage their own time often leads to favourable results.
"Flexibility in how a business treats its staff is essential when it comes to achieving a good atmosphere, fostering staff loyalty, and making people feel valued, motivated and engaged," says James Armstrong, consultant for Roman Blinds Direct. "Treating employees like human beings, recognising that they have individual needs and responsibilities outside of the professional sphere, and being flexible in allowing them to achieve a work-life balance which they're happy with, can pay huge dividends for a business in retaining its employees."
Improving employee engagement is usually not a quick fix, but that doesn't mean it can't be easy. Start by trusting and listening to your employees. You may even need to loosen the reins a bit, but it will be worth it to build a more productive, more energised and more satisfied workforce.
Image: © Sergey Nivens - Shutterstock.com