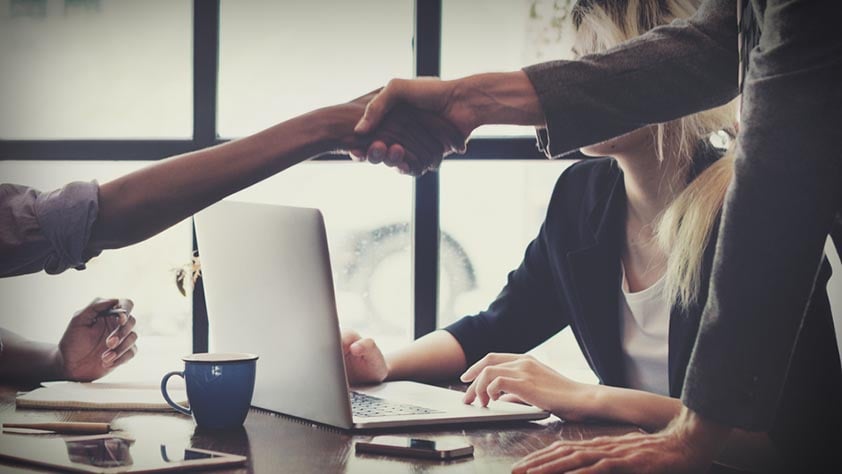 Human resources is a lot like a "connect the dots" page. Myriad specialties exist within the profession, but too often we don't work to make connections among the specialties. We instead act as separate entities that refuse to play nice. This is regularly evident when you look at recruiters and HR generalists.
Some of this artificial separation is territorial. Many recruiters and HR business partners worry that if they entwine with each other they'll lose their individual identity and value. Unfortunately, both sides lose sight that we exist as a profession because of others and not because of ourselves.
To be a talent advisor in the truest sense, you need to rise above this manufactured rift, because it hurts your organisation. It has a long-lasting effect that impacts everything from the candidate experience to retention. Employees feel the rift between recruiting and HR. The more these two functions have a gap between them, the less effectively they perform.
It's time for us to connect the dots in recruiting and HR. Here are five ways you can make this happen.
Candidate focus, not function focus.
Instead of your job title being the driver, focus your efforts on the people who are entering your company. Both recruiters and HR have to eliminate the thought that they're filling roles and job requisitions. As a member of either, you are adding talent to your company for the company to get better at what it does. Keeping the candidate as the centre of your energy will give you a much healthier perspective.
Eliminate the walls.
Generalists and recruiters are on the same team. We've lost sight of this. We have separate terms and words that we use which we feel give each function credibility, but it actually pulls us apart. Outside of our organisation, nobody cares about HR and recruiting lingo. When you throw out phrases to non-HR related functions to justify your existence or vice versa, you operate as an obstacle. Everyone brings different skills and strengths to their jobs, but recruiters and HR generalists are part of a whole system — not separate entities.
Be the first of two dots.
Whether you work in recruiting or HR, you represent the start of someone's employment journey. The puzzle can't be completed unless you connect Dot No. 1 to Dot No. 2. When HR and recruiting work together, we ensure a better on boarding process and a higher chance of retaining great employees. If recruiters and HR undermine one another, however, we reduce the chances for new employees to start their new jobs strongly.
Educate the hiring managers.
HR leaders and talent acquisition professionals have the opportunity to educate, collaborate and influence final hiring decisions. When we work together, we can help executives and line leaders minimise bias and avoid illegal and discriminatory hiring practices. It's our collective job to protect our company from costly employment mistakes.
Have a continuum strategy.
Recruiting and HR must work together to develop both a short-term and long-term strategic approach to talent. Workforce planning is an essential business function and cannot happen when talent acquisition and HR departments act as individual entities. Operate as business partners — to your leaders, to one another — and that's how the organisation will see you.
Talent Advisors have the chance to hire people who will create a vibrant atmosphere and profitable legacy. Just take the time to connect the dots.
Image: © Rawpixel.com - Shutterstock.com