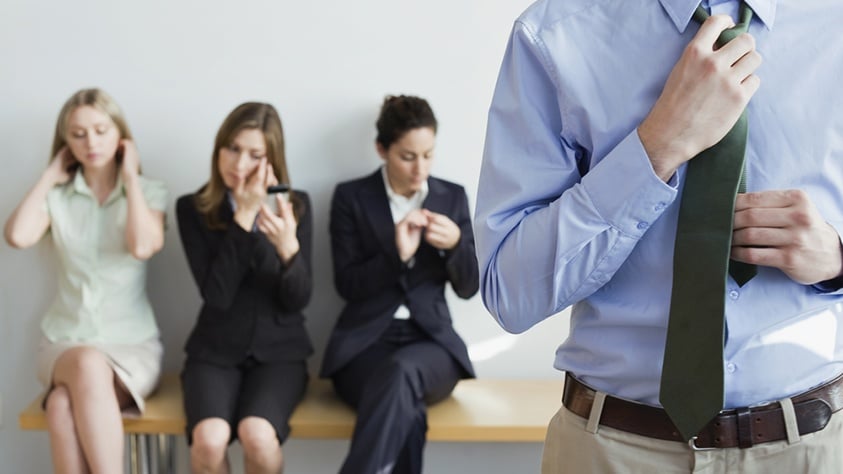 University seniors everywhere are getting ready for one of the biggest moments of their lives: graduation. Some may be in school awhile longer pursuing an advanced degree, while others may take some time off to travel or figure out what they want to do next.
For those heading into the working world for the first time, they'll be entering a market that's ripe with opportunity: According to a new survey from CareerBuilder.co.uk, 95 per cent of UK companies plan to hire recent university graduates this year.
Yet while employers are ready to welcome new graduates to their companies, it may not be with open arms. Just 23 per cent of employers believe that academic institutions are adequately preparing students for vacant roles in their organisations. More than half (54 per cent) say universities are preparing students for "some roles, but not all," and 19 per cent do not believe they are preparing them properly at all.
Not ready for the real world
While students may be absorbing a lot of information during their university tenure, it may not always be the right kind of information, according to employers. Fifty-three per cent cite too much of an emphasis on book learning instead of real world learning as the top reason educational institutes fall short in preparing students for the workforce. Other answers include:
- I need workers with a blend of technical skills and soft skills: 42 per cent
- Entry-level roles within my organisation are more complex today: 17 per cent
- Not enough emphasis on internships, work experience and apprenticeships: 13 per cent
- Technology is changing too quickly for academics to keep up: 12 per cent
- Not enough students are graduating with the degrees my company needs: 12 per cent
Seeking soft skills
While many university students may spend time with friends at pubs or parties, this socialising hasn't necessarily improved their people skills. When asked to name which skills they think recent university graduates lack for the workplace, 49 per cent of employers cited interpersonal or people skills. Other skills employers feel recent alumni lack include:
- Problem-solving skills: 40 per cent
- Creative thinking: 39 per cent
- Oral communication: 37 per cent
- Teamwork: 34 per cent
- Written communication: 33 per cent
- Leadership: 32 per cent
- Project management: 24 per cent
- Research and analysis: 19 per cent
- Maths: 17 per cent
- Computer and technical: 17 per cent
Opportunity knocks
Employers are looking to hire graduates for a variety of different positions, including information technology (39 per cent) and business development (36 percent). Jobseekers new to the workforce may also find luck in customer service (32 per cent), finance and accounting (29 per cent) and health (23 percent), three other job types in which opportunities abound.
Show me the money
University seniors entering the workforce may be most excited about one thing: they're first paycheque. The good news is that their paycheques may be bigger than expected. Forty-two per cent of employers who plan to hire recent university graduates will offer higher starting salaries than they did last year. The majority of employers (47 per cent) expect salaries to stay the same, and 11 per cent expect to offer lower starting salaries.
What's even more encouraging is that grads may have some bargaining power, too. The majority of employers (71 per cent) say they are willing to negotiate salary when extending job offers to recent graduates.
Pushing for more perks
New university graduates shouldn't just stop at salary when negotiating, because 83 per cent of employers who plan to hire new college graduates are willing to negotiate or provide new graduates with a variety of perks. After salary, the most popular benefits employers say they will negotiate are the following:
- Flexible hours: 41 per cent
- Bonuses: 26 per cent
- Reimbursement for additional training: 26 per cent
- Paying for mobile phone: 23 per cent
- Relocation expenses: 21 per cent
- Reimbursement for commuting expenses: 19 per cent
- More holiday days: 22 per cent
- Remote working options: 17 per cent
As university seniors don their graduation caps and grasp their diplomas in hand, they'll begin a new chapter of their lives. Graduates entering the workforce will be met with some challenges, but overall, they should find themselves in a good position to find a job that hopefully turns into a long-term career.
Image: © Sean De Burca - Shutterstock.com