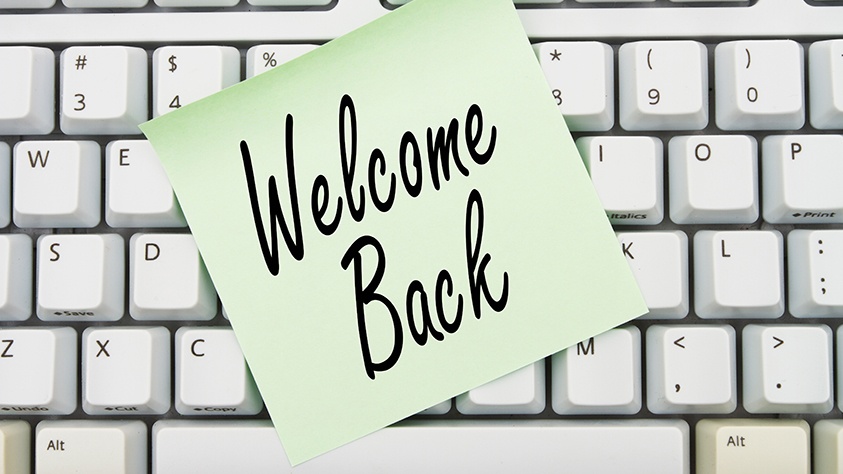 Rehiring former employees can be a sticky and sensitive situation. Even if the circumstances around why the employee left were unexciting, there still are considerations that need to be made before saying, "You're hired…again."
Here are some best practises to follow when rehiring a former employee:
Understand Why They Left in the First Place
If the employee's departure was by choice, it's important to determine why he left, and whether he'll still have the same grievances once he returns. Tom Gimbel, founder and CEO of U.S. recruiting and staffing firm LaSalle Network, suggests reviewing their exit interview for clues. "If there was an exit interview, look at those notes to understand why they left, and address those reasons during the interview," he says. "Ask if they have the same hesitations, or if the reasons listed on the exit interview still hold true."
Follow Standard Hiring Procedures
When considering a former employee for a new position, it might be tempting to speed up the hiring process (because if there's a way to cut corners and save time, why wouldn't you?) Yet, it's important to practise due diligence and treat the employee like it's her first time interacting with the company.
"During the hiring process, be selective, thorough—and make sure that bringing back a former employee is in fact the best course of action," says Michael Lan, senior resume consultant at Resume Writer Direct. "Go through the same procedure as you would for a brand new candidate in terms of the interview, asking for and checking references, and doing all the necessary research on their background and work history."
Consider Other Employees' Reactions
"Hiring managers need to think about the effect hiring a former employee may have on current employees," Gimbel notes. "Were there any issues between that person and their team members before? Be sure to evaluate the impact rehiring a former employee will have on the morale and motivation of current employees."
Gimbel also suggests being as upfront as possible with employees once decisions have been made. "As soon as the decision is made to rehire a former employee, communicate it with current staff, and meet separately with the team they will be joining. Allow them to voice opinions and concerns." He says while it's important to be firm about the decision, you should still outline the reasons for bringing the employee back on board.
Rehiring Means Retraining
Even if the employee has been gone a short time, chances are that certain procedures and ways of doing business have changed at your organisation. Also, consider that the employee has likely changed as well, and there may be more of a learning curve for him than you might expect. "Past performance is not always an indication of the future, and just because they were a top producer previously doesn't guarantee they will be again," Gimbel says. "They should still go through the full on-boarding and training process that every new hire does."
Monitor Their Progress
"Since boomerang employees are more likely to have a better understanding of what needs to be done to get the job done, they probably won't need to ask for advice or guidance as much as brand new employees," Lan says. "Either that, or they might think asking questions demonstrates an inadequacy in their ability to do their job well. With that in mind, make sure that you keep a close eye on their progress in terms of job performance as well as their transition back into the organisation."
Image: © karen roach - Shutterstock.com