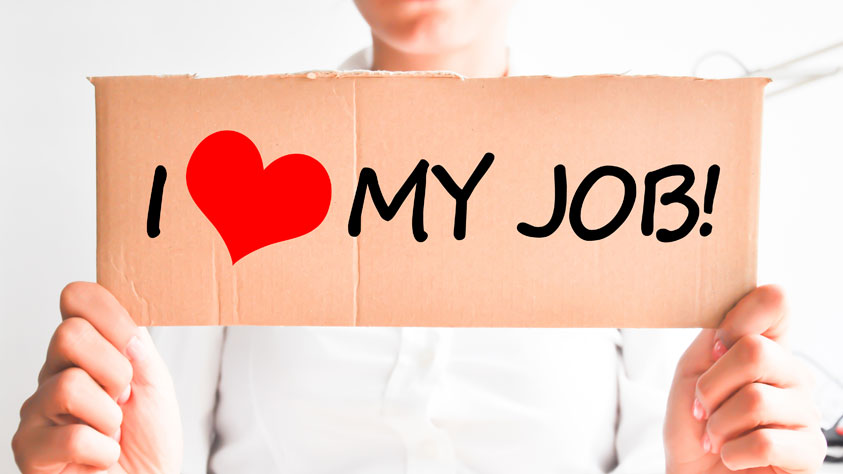 The quest for happiness and wellbeing is a universal goal that unites humanity. That's why, in 2012, the United Nations decided to give 'happiness' a place in the calendar. The 3rd "International Day of Happiness" is on 20 March 2015. Reason enough to talk about happy employees with the founder of Corporate Happiness®, Dr Oliver Haas.
Employing happy and satisfied staff is probably the best thing a company can ask for. Because happy and satisfied employees enjoy going to work and are therefore motivated, committed, more resilient and more productive. They identify themselves with their job and employer; and produce new ideas, thereby increasing the innovative strength of the company. What's more, they have been shown to take less sick leave. This logic is so compelling that no further study of the topic is actually needed. Nevertheless, experts never tire of using representative surveys to prove that happy and satisfied employees also lead to better business results.
Personal Attitude is the Key to Happiness
What makes an employee a happy employee? Dr Oliver Haas is an author and expert for positive psychology who also supports companies in implementing Corporate Happiness® initiatives. He knows that 'external' factors, such as a pay rise, bonus, own company car or company gym, are less important in making an employee happier. "Positive events such as these only create a temporary feeling of elation, before the employee returns to his or her previous level of happiness". The key to happiness has more to do with personal attitude. That's why, when dealing with the issue of happiness at work, he and his team focus on other issues. "Behaviour, meaningfulness, personal strengths, enthusiasm, energy management and respected partnerships - the factors that lead to greater satisfaction and commitment are found in all of these areas."
Employees Looking for Their Vocation
With feel-good management, work-life balance and happiness strategies, it is becoming apparent that the "old" simple trade-off between 'performance' and 'remuneration' is no longer working. "Due to society's changing values, there has been a fundamental change in this area," explains Haas. "We no longer wish to simply do a 'job' that allows us to pay the rent and provide for our children. But rather we wish to find our 'vocation'! This is actually not quite so inexplicable because, after all, we spend the majority of our time in life at work." Frequently, we see the boss or our colleagues more often than our partner. For Hass, it is not surprising that the call for meaningfulness, personal development and a healthy work-life balance is so loud. The current developments in our workforce are forcing companies to re-think. "It is already clear that the next significant employment era will be one of 'psychosocial health'. Companies that react early enough to this change in corporate culture will become the magnets in the job market, bringing together the best talent for themselves."
Acceptance That Everything is Not Always Possible
To reach a level of employee satisfaction that has a positive effect on employer branding, employers need to make sure that they offer a healthy level of challenges and support . "It's not about anticipating an employee's every wish." Boundaries have to be sensibly defined and communicated – both by the employer and employee. Discussions are crucial, says Haas. "We have found that employees feel and value it when they are 'seen' by their employer and are able to express their wishes and opinions. Open communication allows you to reach mutual understanding. It involves not only compromises, but also the acceptance that everything is not always possible."
Management Must Listen
One person's joy is another person's sorrow. Happiness and satisfaction are perceived as being highly subjective and cannot be prescribed across-the-board. Nevertheless, it is not necessarily the task of a manager or leader to make every individual employee happy, stresses Haas. "But they are responsible for creating certain basic conditions, which allow individuals to develop themselves, express their opinions, be heard and not be afraid of making mistakes". The ability to listen alone can have an enormous influence on employee satisfaction. "Management needs to understand their employees in order to be able to act accordingly." Private matters are not always exempt. To what extent the employee opens up is naturally his or her choice, but demonstrate the employers interest in openness and trust.
Those Who Wish to Manage Others Must be to Able to Manage Themselves
In his work as a consultant and during his Corporate Happiness® Workshops, Dr Oliver Haas has repeatedly found that many mangers are not able to delegate tasks. They are not aware of how important leadership is for employee satisfaction. "A good manager should spend 80 percent of the time on leadership issues; and only 20 percent dealing with operational matters or solving problems," says Haas. "Otherwise they hinder the self-confidence of the employees, by taking away any feeling of achievement from being able to accomplish tasks on their own." According to the experts, leadership needs to be regarded as a service and on no account as a privilege. And another important thing: "Every human being manages at least him- or herself. The prerequisite for every manager should therefore be that they are first of all able to manage themselves - through awareness and self-reflection."
Further information at www.corporate-happiness.de
Information about the Corporate Happiness® Congress:
The Corporate Happiness® Congress will take place for the third time in Munich on 19/20 June 2015. This year's theme is "New work – new culture: Management tools for the future". Further information about the programme and registration can be found here: http://corporate-happiness.de/kongress/kongress-2015/
Image: © Ai825 - shutterstock.com