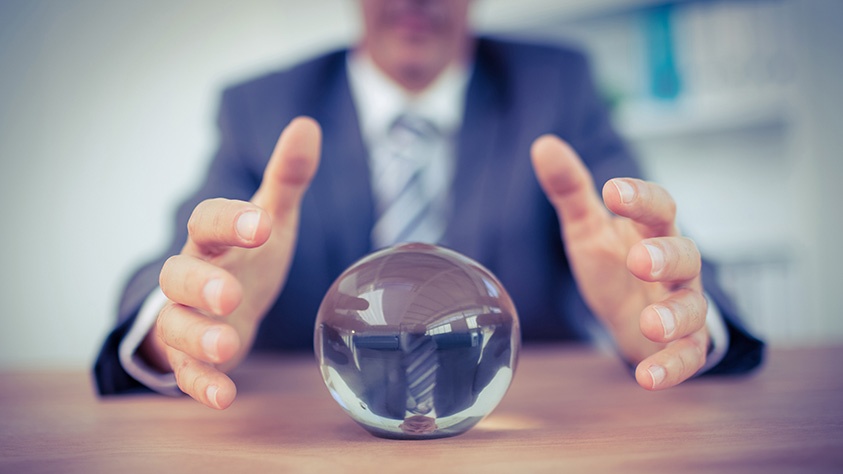 Maybe you've been too busy to notice, but guess what? Half of the year has come and gone. And that means it's time for CareerBuilder.co.uk's midyear forecast, which predicts hiring trends for the remainder of 2015.
Scott Helmes, managing director of CareerBuilder UK, points out that employers are practising cautious optimism when it comes to hiring for the back half of the year. "While they may not be hiring at the pace they have in previous years, they are continuing to add headcount in several areas in order to remain competitive in a slower market."
Here are some of the main highlights from the outlook:
1. Hiring for permanent and temp positions looking positive
Whether you're seeking a full-time or temporary/contract position, you're in luck. Hiring for these types of roles is strong. According to the study:
45 per cent of employers plan to hire full-time, permanent staff over the next six months

43 per cent plan to hire temporary or contract workers
What this means: If you want to land a job before the year ends, now is the time to update your CV and cover letter, so you can get in front of employers who are hiring before they meet their staffing needs for 2015.
2. Current and starting salaries seeing increases
Half of employers (50 per cent) expect to increase compensation levels for current employees in the second half of 2015. Twenty-six per cent will increase salary levels by 5 per cent or more. Just over 4 in 10 (41 per cent) plan to increase starting salaries on job offers over the next six months. Around a quarter of employers will raise starting salaries by 5 per cent or more.
What this means: Many employers plan to increase compensation for current and new workers, indicating that they may be facing some competition for qualified employees and are stepping up their efforts to find and keep them – which is good news for jobseekers.
3. Emerging fields in need of workers
Customer service (28 per cent) and information technology (22 per cent) are the top two functional areas most in-need of workers in the second half of 2015. If you drill down to specifics, though, recently emerging fields are some of the most in-demand areas employers will be recruiting for, including those tied to social media, wellness, mobile technology, search or cloud technology, cybersecurity, content strategy for the Web, the environment, managing and interpreting big data, and financial regulation.
What this means: These are hot areas for hiring right now, so think about whether you have transferable skills that could be applied to any of these types of opportunities. It may take a little extra education or training as well, but it could be worth it if it paves the way for a career in a high-demand field.
4. Workers planning their exits
The survey found that just under 3 in 10 (27 per cent) workers plan to change jobs in the next 12 months.
What this means: While this isn't necessarily welcome news for employers, it is a potentially good sign for the economy. If workers are looking to leave, that means they have confidence in the job market and believe that another, better-suited, and potentially better-paying, position is available.
Image: © wavebreakmedia - Shutterstock.com