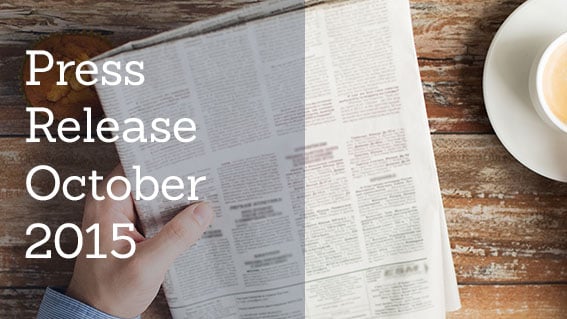 Women more likely than men to live paycheck to paycheck
57% of Brits refuse to give up internet connection, but nearly half have cut back on leisure activities
LONDON – 8 OCTOBER 2015 – The recession may be over, but British workers are still struggling financially. Thirty-one per cent of British workers say they always or usually live paycheck to paycheck to make ends meet, according to a new survey from CareerBuilder.co.uk.
An additional 30 per cent are forced to live paycheck to paycheck sometimes, while only one fifth (21 per cent) of workers never find themselves in this situation.
When broken down by gender, women are more likely than men to report living paycheck to paycheck than men, with 36 per cent of women compared to just 25 per cent of men living like this.
While 44 per cent of employees attempt to stick to a monthly budget, 12 per cent report they have missed payments on utility bills and 3 per cent have missed payments on mortgages or their rent.
Savings and Responsibility
Over a quarter of employees do not set aside anything for savings each month. Despite this, a quarter (26 per cent) manage to save more than £250, and 7 per cent save more than £1,000 per month.
The majority of workers (69 per cent) feel they are more financially responsible since the recession. More male workers than female workers feel this way (71 per cent versus 68 per cent).
"Though the majority of workers feel more responsible since the recession, many are still struggling to make ends meet. If workers are worried about their finances, it can lead to increased stress and anxiety." said Scott Helmes, Managing Director of CareerBuilder UK.
"Because these financial worries can also begin to affect morale and productivity, employers may want to consider offering financial planning resources – such as complimentary webinars, classes or coaching sessions – to help employees ease their financial burdens."
Making Ends Meet
The vast majority of workers have taken some sort of action to make ends meet financially. Nearly half have cut back on leisure activities (48 percent) or used coupons/discounts when shopping (46 per cent) to help balance budgets in the last year. Other attempts to cut costs include:
Stopped eating out: 45 per cent
Reduced driving to save on petrol: 21 per cent
Cancelled paid for TV package and other subscriptions: 24 per cent
Took on a second job: 16 per cent
Used public transportation: 15 per cent
Found a roommate/rented out a room: 6 per cent
Moved back home with parents: 9 percent
Most Valued Expenses
For all the areas in which workers have cut back in order to save money, there remain several expenses some workers refuse to give up regardless of financial concerns:
Internet connection: 57 per cent
Smart phone or other mobile device: 43 per cent
Driving: 34 percent
Travelling: 17 per cent
Paid for TV packages: 16 per cent
New clothes: 11 per cent
Going out to eat: 11 percent
Coffee from coffee shops: 9 per cent
The national survey was conducted online by Redshift Research on behalf of CareerBuilder.co.uk among more than 1006 workers across industries and company sizes.
Survey Methodology The survey was conducted among 1006 full or part time workers in the UK, interviews were conducted online by Redshift Research in June & July 2015 using an email invitation and an online survey. Results of any sample are subject to sampling variation. The magnitude of the variation is measurable and is affected by the number of interviews and the level of the percentages expressing the results. In this particular study, the chances are 95 in 100 that a survey result does not vary, plus or minus, by more than 3.1 percentage points from the result that would be obtained if interviews had been conducted with all persons in the universe represented by the sample.
About CareerBuilder.co.uk As the global leader in human capital solutions, CareerBuilder specializes in HR software as a service to help companies with every step of the recruitment process from acquire to hire. Its online career site, CareerBuilder.com®, is the largest in the United States with more than 24 million unique visitors and 1 million jobs. CareerBuilder works with the world's top employers, providing job distribution, sourcing, workflow, CRM, data and analytics in one pre-hire platform. Owned by TEGNA Inc. (NYSE:TGNA), Tribune Media (NYSE:TRCO) and The McClatchy Company (NYSE:MNI), CareerBuilder and its subsidiaries operate in the United States, Europe, South America, Canada and Asia. For more information, visit http://www.careerbuilder.com/.
For more information, visit www.careerbuilder.co.uk
Media Contact Shannon McGuirk/Georgina Routen
01865 770381
Image: © Syda Productions - Shutterstock.com