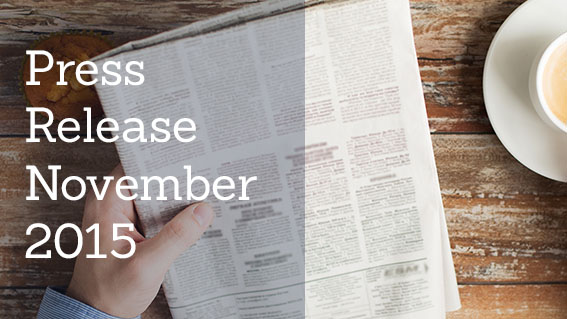 London – 2 November 2015. With colds and the flu spreading around offices like wildfire, it's hardly surprising that 62 per cent of sick days are taken between November and February. However, recent research from careerbuilder.co.uk found that employers don't always believe their staff are actually ill, with 40 per cent of bosses checking up on employees to make sure they are actually sick.
While some employers are using standard procedures, such as requiring a doctor's note for absent employees (65 per cent), and phoning them to make sure they are sick (52 per cent), others are resorting to less orthodox methods, including:
Driving past their home (20 per cent)
Asking another worker to call the employee (18 per cent)
Contacting their partner or a family member to confirm (7 per cent)
A third of employers (34 per cent) admit to checking their employee's social media posts to ensure they're not faking their illness, and it's a strategy that seems to work: over half (52 per cent) of employees calling in sick falsely have been caught out through social media posts. Sixteen per cent of these were fired, and a further 29 per cent were reprimanded.
"It's important for employers to recognise that employees are more likely to be ill during the winter months and that they are likely to need time off to recover, or to prevent others catching their illness," said Janet Prosper, HR Director of CareerBuilder EMEA.
"Giving them time off to recover fully is the best way to ensure they are back at full strength as soon as possible, but it is sensible to try and avoid abuse of the system. Having a clear sickness policy in place, requiring employees to phone their line manager directly on each morning that they are ill, and requiring a note from the doctor after three full days of absence can help ensure employees are genuinely ill."
"There will always have to be an element of trust involved, and this trust must run both ways. If your employees suspect you are checking up on them when they phone in sick they will lose motivation and be less likely to engage with their work. If you do notice a clear trend in an employee's absence, start a conversation to ensure that there's no underlying issue you're unaware of."
ENDS
Survey Methodology
The survey was conducted among 400 hiring managers in the UK, interviews were conducted online by Redshift Research in September & October 2015 using an email invitation and an online survey. Results of any sample are subject to sampling variation. The magnitude of the variation is measurable and is affected by the number of interviews and the level of the percentages expressing the results. In this particular study, the chances are 95 in 100 that a survey result does not vary, plus or minus, by more than 4.9 percentage points from the result that would be obtained if interviews had been conducted with all persons in the universe represented by the sample.
About CareerBuilder.co.uk
As the global leader in human capital solutions, CareerBuilder specializes in HR software as a service to help companies with every step of the recruitment process from acquire to hire. Its online career site, CareerBuilder.com®, is the largest in the United States with more than 24 million unique visitors and 1 million jobs. CareerBuilder works with the world's top employers, providing job distribution, sourcing, workflow, CRM, data and analytics in one pre-hire platform. Owned by TEGNA Inc. (NYSE:TGNA), Tribune Media (NYSE:TRCO) and The McClatchy Company (NYSE:MNI), CareerBuilder and its subsidiaries operate in the United States, Europe, South America, Canada and Asia. For more information, visit www.careerbuilder.com.
For more information, visit www.careerbuilder.co.uk
Media Contact Shannon McGuirk/Georgina Routen
01865 770381
Image: © Syda Productions - Shutterstock.com