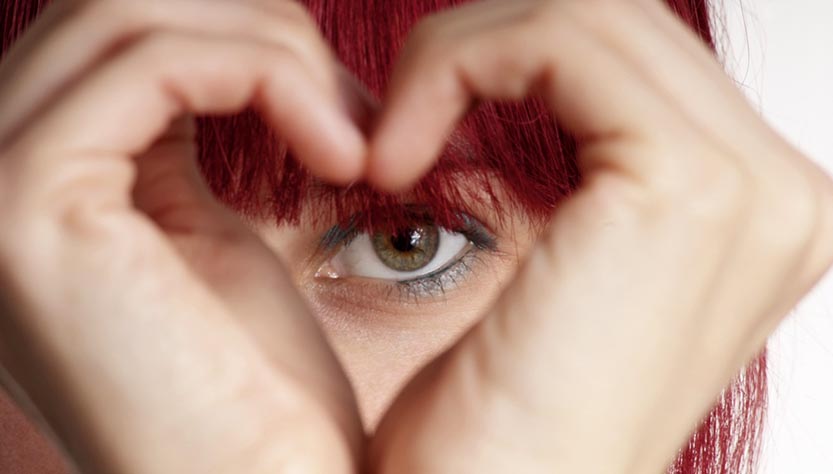 Companies expect significantly more from applicants than just a sound education, professional qualifications and valuable experience. Interpersonal skills and methodical competencies should also be demonstrated. And not just first at the interview stage, but already in the application. Because soft skills play an important role in deciding on one particular candidate. But what about the other way round? In order to secure an attractiveness bonus and recruit the best talent, companies also need to win people over with their employer brand. The same applies here: the earlier you mention these aspects in the application process, the better. In addition to the company website and your own social media profiles, as a rule, the job advert is the first opportunity to present yourself in a positive light to applicants. It is therefore appropriate to mention one or two employer brand characteristics.
The most important employer brand characteristics
But which aspects of the employer brand should be mentioned in the limited space available in a job advert? Which factors will attract applicants and encourage them to apply to your organisation? In addition to hard skills, employers also often expect applicants to demonstrate motivation, commitment, responsibility, good communication skills, critical faculties and team spirit. Here companies have the perfect opportunity to show that they 'walk the talk'.
A company can demonstrate motivation and commitment by continually setting new goals – not only in terms of business results, but particularly in relation to employee satisfaction. Targets relating to the environment, resources and health management also show a corporate commitment that can impress applicants. You can signal your readiness to support each individual employee, for example through individual career plans combined with a comprehensive range of training opportunities.
Corporate responsibility needs to be focussed on both internal and external audiences. Make it clear that you are always aware of the consequences of your actions. If, for example, sustainability, work-life balance and diversity are important criteria in corporate decision making, demonstrate the responsibility you have to your employees, the community and the environment.
If you expect team spirit from your applicants, you will not be able to avoid providing appropriate structures for this. Formulate this requirement in such a way that you convince candidates of your own commitment to team work – for example, through flat hierarchies, team structures and a leadership style based on trust and respect.
On the other hand, highlighting your open style of communication can be easily incorporated into a job advert by encouraging prospective applicants to enter into a dialogue, and offering additional channels of communication in the event of queries.
The art of writing the perfect job advert
Naturally, a job advert does not offer room to cover your employer brand in detail. Its main purpose is to provide comprehensive information – about the company, the vacancy, including key responsibilities and career prospects, as well as the skills and necessary qualifications the candidate should have. This should always be based on the philosophy: as detailed as is necessary, as short as possible. Nevertheless, there are often opportunities to subtly highlight your strengths as an employer. Because, in the job advert, you can market your company by conveying positive emotions and arousing curiosity. Make sure you use positive language and avoid harsh terms such as "resilient" and "assertive". Unnecessary acronyms and complicated internal terminology do not go down well with applicants either.
How to skilfully incorporate your employer brand
In most cases, a job advert is based on the five "Ws": 'Who we are…', 'What we are looking for…', 'What we expect…', 'What we offer…' and 'What we ask…'. Present the company and yourself as an employer under 'Who we are' in the first paragraph. Here there is also an opportunity to include aspects of your employer brand, for example by mentioning your goals regarding employee satisfaction.
Under 'What we are looking for…' there normally follows a short job description, including the areas of responsibility. At this point, a description of the organisational structure and the position of the job within the hierarchy can provide valuable information about leadership and how team work is valued. From the third W, "What we expect…', applicants know what is required of them. In the area of soft skills, there may be parallels that you can use to present your own company culture. For example, you can justify asking for good communication skills and critical faculties by mentioning regular 360° feedback sessions.
No empty promises please
Under 'What we offer…' in the next paragraph, you can convince applicants that you are a good employer by being specific about what your company does for individual employees - for example, through personal career planning or encouraging a good work-life balance. You may also wish to include things that promote a healthy working environment and team work. After listing all documentation required and information about how to apply in the final 'What we ask…' section, as already mentioned, indicate your willingness to communicate by providing an opportunity for applicants to contact you with questions. But here you must also make sure that all calls are handled in a friendly manner and emails dealt with promptly.
Through the skilful use of keywords, reference to your company's goals and leadership style, and also specific opportunities for an applicant's career development within your organisation, you can already convince people about your employer brand in the job advert.
Image: © foto.fritz - Shutterstock.com