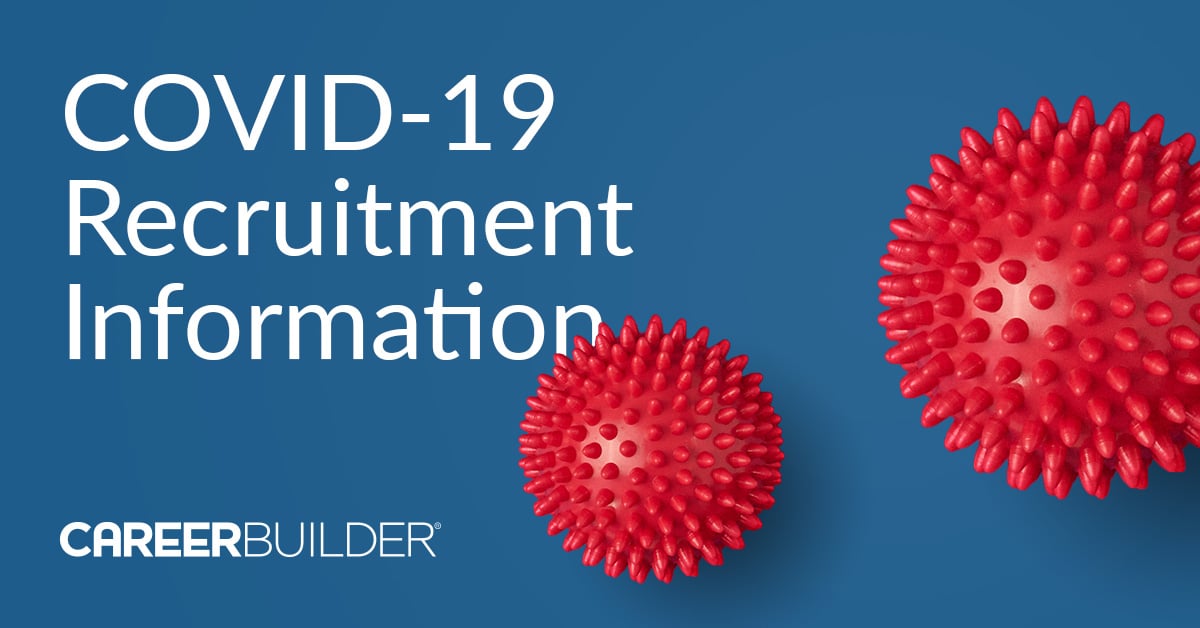 The coronavirus crisis is transforming the global and UK economy and labour market in an unprecedented pace.
20 million workers in the US have filed for unemployment within the last month and even though the job retention scheme seems to be easing the burden for United Kingdom's workers, more than a million Universal Credit Claims have been filed in the last month.
Our UK Jobfeed data show that almost 2 out of 3 of jobs posted online have disappeared within the last 4 weeks leading to a near complete freeze in the labour market. There is no doubt that the unemployment rate will soon be climbing towards unforeseen highs since the financial crisis hit double-digit levels in 2008.
Graph 1: Global employment markets posting activity based on Broadbean's global job distribution data.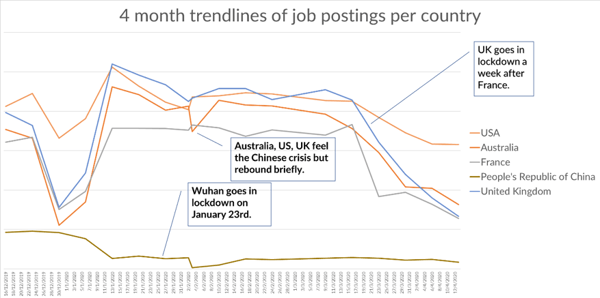 Based on number of jobs posted by Broadbean clients Dec 16th 2019 to April 12th 2020 Source: Broadbean Technology
As the above graph depicts, China highlighted what this drop meant early on for the employment market and soon every major economy in the world followed suit even though in mid-February nothing was pointing towards a global pandemic.
If we look again at the graph, in the early weeks of the Chinese economy re-mobilisation in April we can see that there is no sign of recovery in employment. Supermarkets, hospitals, and delivery services might hire workers in the millions globally but those hires are not enough to cover the monumental declines in job openings across almost all industries.
Graph 2 shows how in the UK even healthcare is below pre-crisis hiring levels.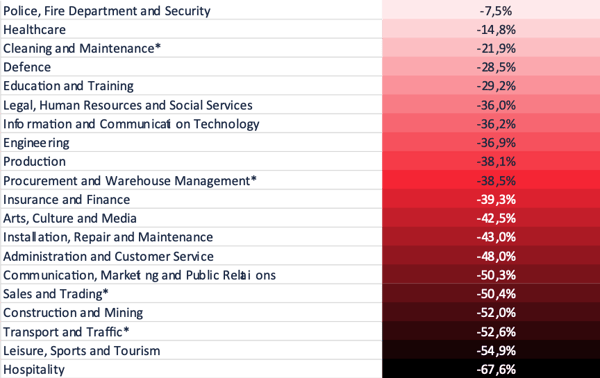 Based on comparing the last 2 weeks average (April 6th to 20th) job postings to the previous 6 weeks.
Source: Jobfeed by Textkernel
What is even more noticeable in the UK employment figures is that declining activity in recruitment is for the time being, not just limited on the demand side but we're seeing a drop in jobseekers too.
As we see in Graph 3 activity from jobseekers in the form of applications and measured by applications per vacancy in the bottom graph is actually declining faster than the number of available jobs across all industries in 2020Q1.

We do not expect this unique "calm before the storm" phenomenon to last long. Eventually, as jobseekers come to terms with the harsh reality of unemployment, every available post will start receiving increased numbers of applicants. Indeed as we've seen, a spike of interest in traditionally unpopular roles, such as farm workers roles in recent weeks as reported in the press confirms those suspicions.
Finally a question a lot of people are asking us is who is hiring in this type of market, a short answer is given by the list of top 10 employers in job posting count, healthcare providers and supermarkets obviously dominate the list.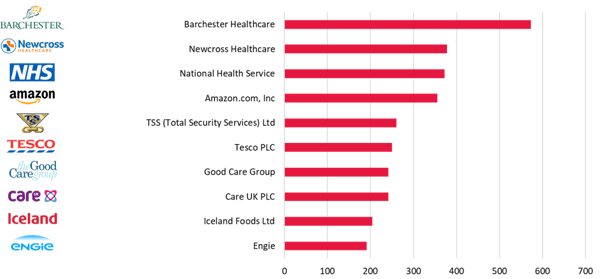 * Number of jobs posted the week of April 13th to April 20th Source: Textkernel Jobfeed