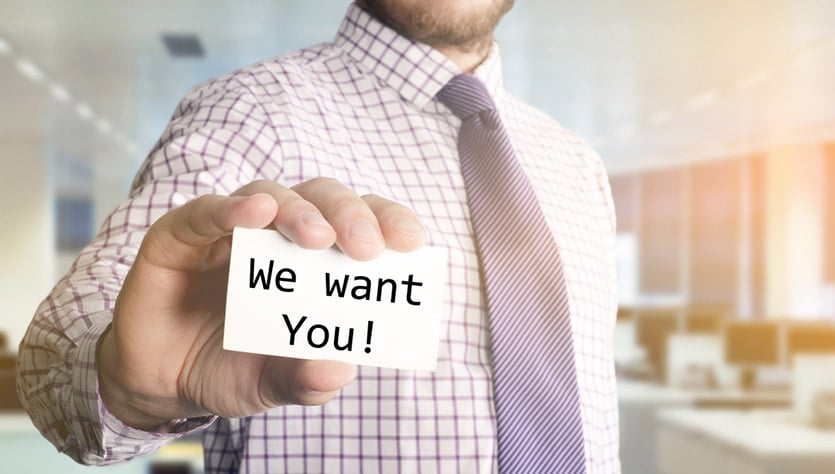 Are you struggling to attract candidates for vacancies or get applicants of the standard you require? If so, it could be time to take a closer look at your jobs ads. Read on for five common mistakes recruiters make and how to write jobs ads that stand out from the crowd.
1. You don't give specifics
You (hopefully) wouldn't buy a vehicle from an advert that read, "Nice car, four doors, red," yet a lot of employers give a similarly brief description of the role they want to fill.
Recruiters who think less is more are shooting themselves in the foot, according to Corinne Mills, managing director of Personal Career Management and author of "Career Coach." "Sparsely worded job adverts make it difficult for candidates to see whether the role is a good fit for them or not," she explains. "Provide as much information as you can to encourage suitable candidates and dissuade those who don't fit the bill."
Leah Freeman, recruiter and team manager at PFJ Media Recruitment, agrees, adding that it's a common complaint amongst the applicants she sees.
"Lots of candidates at the moment are finding that job ads are very generic and so they aren't able to tailor their CVs appropriately," she says.
2. You don't disclose salary
Not only do some adverts only offer a brief description, some don't mention salary either – a sure sign that employers think they're benefitting from a buyer's market when it comes to finding staff. You might think that playing it coy will give you a broader range of candidates to choose from, but not disclosing compensation can have the opposite effect.
"Adverts which don't indicate a salary level are a turn-off for candidates, as they won't know whether it's at an appropriate level for them or not," Mills says. "Try to include at least a salary range to give them some indication."
Freeman agrees, adding that a lack of salary information is a common gripe amongst jobseekers. "I talk to candidates every day, and the thing that frustrates them most is companies that don't advertise salary," she says.
If you don't want to mention numbers for commercial reasons, consider indicating whether the package is "competitive" or even "generous" in comparison to the market rate. If the package isn't competitive, be sure to promote non-monetary benefits, such as flexible or remote working or the opportunity for quick promotion.
3. The job title is misleading
Most industries use a common set of terms to describe roles, so make sure the job title is matched to the actual role. You may be looking for a "marketing ninja", "brand warrior" or "computer programming magician," but how many candidates will be searching for those terms?
Similarly, mix up your "Web developer" and your "Web designer," and your posting could turn out to be an expensive waste of time.
"Job titles vary hugely, so be aware that candidates may miss your job if they're using different job title search criteria," Mills explains. "Wherever possible, use a commonly used job title, or make reference to alternative job search titles within the job posting so that your job will surface when they search for vacancies online."
And if you're looking to hire someone with specialist skills, research the market thoroughly and get the terminology right.
4. You're being too fussy
Of course you want to find the right person for the job, but including an exhaustive list of requirements is a sure way to turn off candidates.
John Lees, career coach and author of "Secrets of Resilient People," suggests stripping the advert back to the core skills and experience required and then cherry picking your preferred candidates for an interview.
"Don't over-sell the role, asking for qualifications and experience you don't really need," he warns. "Ask yourself what really matters to making the job successful, and get that list down to a maximum of eight must-haves, which should feature in the job ad and the interview plan."
5. You don't think big enough
To really sell the role, give candidates an idea of the kind of projects they can expect to work on, the responsibilities they will have and the contribution they will make to the company.
"Today's candidates are looking for career advancement, not just a job, so tell them about the opportunities for promotion and training and development you can offer," Lees advises. "Give candidates an idea of the kind of future they could have with the organisation, if successful in the role, and they will be far more likely to apply."
Image: © Manczurov - Shutterstock.com