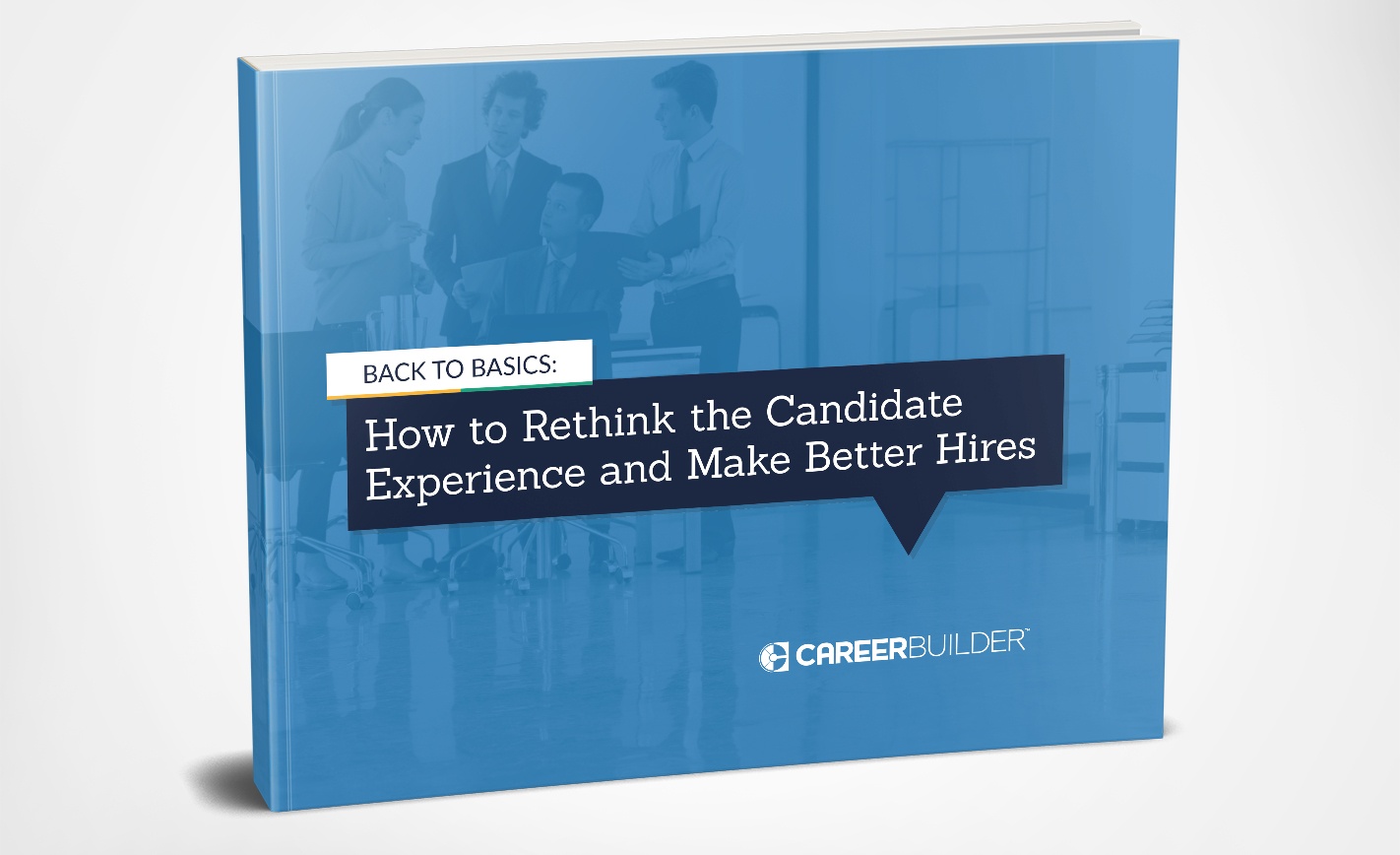 Candidates and recruiters have different perceptions and ideas about what makes the other side tick and what a great recruitment experience is.
It is time to realign expectations!
The 2016 edition of CareerBuilder's Candidate Behaviour study with Inavero sets straight some misconceptions that have led to such frustration in the hiring process:
• Candidates' expectations of you – 74% of candidates want to see salary information in a job posting
• How job seekers search – 65% say they spend the most time researching a company's location
• How employers search– 33% of employers say their last hire took too long, yet 52% still wait for candidates to apply
Get the full guide to find out everything candidates expect and what you can do to provide the best experience.